Should Bank Keep a Copy of Loan Agreement?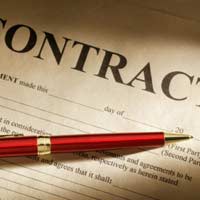 Q.
I took out an unsecured loan for around £75,000 with a major UK bank three and a half years ago. I recently requested that they send me a copy of the loan agreement as I had lost mine. I was told they cannot find it and it might have been confidentially destroyed. Can you advise me of the potential legal ramifications of this in terms of being obliged to repay?
(J.M, 16 April 2009)

A.
The Consumer Credit Act 1974 stipulates that a creditor (in this case, the bank) under a fixed amount agreement such as a loan, has a duty to give information to you on request in relation to that credit agreement. Legally, if you want the information, you have to make a request in writing and send the bank a fee of £1. Under the Consumer Credit Act, they have 12 days to respond to any request for information.
The Consumer Credit Act specifically gives you the right to request a copy of your executed loan agreement (and any document referred to within that agreement) together with a statement that shows:
the total sum you have paid to date
the total sum which has become payable but remains unpaid, including the amounts in question and the date when each became due
the total sum which will become payable, including the amounts in question and the date when each will become due (or if not ascertainable, the basis on which this will be determined.
So,according to the Consumer Credit Act, the bank in this case has clearly failed in their duty to keep and provide you with a copy of your agreement. As to whether this makes the agreement unenforceable - that's a completely different subject and one that would be dealt with by the courts on a case-by-case basis. If you were to refuse to repay the debt, it would potentially be difficult for the bank to enforce it, as the Consumer Credit Act states that:
Where a claim is based upon a written agreement:
A copy of the contract or documents constituting the agreement should be attached to or served with the particulars of claim and the original(s) should be available at the hearing.
This would clearly be impossible for the bank to provide if indeed they have destroyed them. However, they could still issue debt recovery proceedings, and if you miss payments on a loan agreement the defaults will be recorded with credit reference agencies which would result in damage to your credit record, not advisable in today's credit crunch climate. There is a possibility that being unable to provide a copy of the agreement could result in it being declared unenforceable, but it's a risky course of action, as since 2006 the courts have discretion to enforce an improperly executed agreement.
You might also like...
Following on from the above if the credit agreement was needed in order to prove a case of fraud and you could prove that over the last 4 years you had not made any of the repayments where would you stand?
A B
- 6-Oct-11 @ 10:37 AM