Bought Extra Flooring on Shop's Advice: Can I Get Refund?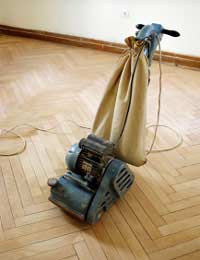 Q.
I recently purchased laminate flooring packs from a well known shop. I asked to buy 10 packs and the assistant advised me to buy 11 saying that it is always best to buy a spare in case the measurements are slightly out.
Having had my flooring completed I found I did not need the extra pack, I paid cash and still have reciept. On returning to store, I was told I'd get a credit note - am I entitled to a cash refund? The pack is unopened and I do not need any other flooring.
(J.T, 1 July 2009)

A.
In this case I would advise that yes, you should be entitled to a refund for the unused flooring. Legally, when you buy goods from a trader, the Sale and Supply of Goods Act states that they must be of satisfactory quality (which these are) but also the goods you buy need to be fit for any purpose that you made known to the seller at the time of sale.
For example, if you asked for a mobile phone that would download, store and play MP3s, but you found out that the phone actually didn't have that facility at all, you could return it to the shop (again using the Sale and Supply of Goods Act) on the grounds that you'd been sold an item that was not fit for the purpose you had made known to the sales person at the time.
In this case, if you have specifically asked for enough laminate flooring to cover a floor of a particular size, and you have been advised to buy too much, you should be in a position to quote the Sale and Supply of Goods Act and ask for a refund on the excess flooring. You don't have to accept a credit note, because in this case the mistake was made by the sales person who gave you the wrong advice. They can offer you a credit note as an option but you are under no obligation to accept it. If you had bought the flooring because you thought you might need it, you wouldn't have the same rights.
Your only problem with this scenario is that although the Sale and Supply of Goods Act gives you the right to ask for a refund, you may find it hard to actually prove that you bought the extra flooring on the advice of the sales person, rather than just because you thought you might need an extra box.
I would suggest that you either visit the store again and ask to speak to the manager, or write a letter detailing the name of the person who advised you to buy the extra flooring, and stating that according to the Sale and Supply of Goods Act you are entitled to a refund on the excess box as it was purchased on that sales person's specific advice, and the amount of flooring that you were told to buy was not in fact fit for the purpose made known at the time of the sale.
You might also like...
Hello I am receiving laser lipo treatment at the moment, I paid for ten sessions, I have had this treatment before but at a different clinic, the treatment I had before was for half a hour with peddles which they apply to the area you wish treated, this clinic I choose for the treatment this time was nearer my home and that's the only reason I went here, they said I only need the paddles on for five minutesplus I've paid for ten sessions and they are charging me for two sessions a time stating they are treating two different areas, I think the treatment should be longer,what could I do about it,I think I'm being ripped off? But if all my treatments finish I couldn't prove they are doing it for just five minutes
Mandy
- 13-May-16 @ 11:23 PM
i have just bought 13 packs of laminate flooring for my living room and my hallway it has got a problem after 1 week i contacted the store and they agreed it was faulty. they offered to replace the goods and offered 150 gift card as a good will gesture but my problem is i paid my carpenter 150£ to lay the living room laminate and 150£ to lay thehall laminate, and the want me to return the goods to the store my problem is i have to pay the carpenter to take the floor up and then to pay for him to put it down again all because of there faulty goods is this right or do i have any rights at 75 years old i could not lift the floor myself thanks
minnie
- 30-Nov-12 @ 7:51 PM