Business With Foreign Company: How to Protect Myself?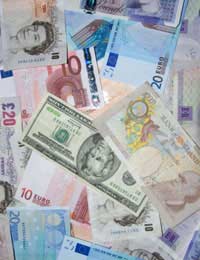 Q.
Last year in October I had a sales rep come from India who was selling goods which he manufactured. He comes to the UK around 4-5 times a year to sell his goods. He had a website, UK bank accounts and good references, so after research I decided to buy from him. I placed a large order with him and he promised that the goods would be delivered by the date we agreed.
I paid a 50% deposit by cheque payable to his UK bank account. After he had taken my deposit, the goods arrived 3 months later than the agreed date. But only 60% of the goods were delivered and some of them were damaged and of poor quality. I was then promised that as the remaining goods hadn't arrived I would be compensated by not having to pay for freight and other fees. The remaing goods have arrived and now the manufacturer is saying I need to pay for everything. I have lost around £30k to £40K in business. Do I have any rights? What can I do to stop this happening to other people?
(W.A, 18 May 2009)

A.
The law affects consumers and businesses differently, so assuming that these goods were bought in the course of a business, which your question implies, I'll try to answer the question very briefly, although the question probably isn't strictly one that should be on a consumer advice forum.
When you import goods from abroad, you need to ensure that you have a clear, well set out contract setting out who is responsible for transporting the goods (so that they don't disappear in transit) at every stage. You can minimise risks by using internationally accepted International Commercial Contracts, or Incoterms to set out what the delivery terms are. You can find out more about incoterms here at Business Link https://www.gov.uk/browse/business
If there is a dispute at a later date, it will be easier to resolve if you have a written contract setting out all aspects of the trading process as what happens and when, what you are buying, and what each party is responsible for. Special trade-related payment methods also help to reduce the risks of international trade.
You should also make sure you take out adequate insurance against loss of imported goods in transit.
Payment for Imported Goods
If you pay in advance - either in full, or in your case 50% in advance, for imported goods you do run the risk of goods never turning up, or not being what you expected. Unfortunately, when dealing with companies from overseas, recovering your money or getting some form of compensation can be expensive, time-consuming and in some cases even impossible to do.
Accepted methods of payment for imported goods are:
Advance payment
Letters of credit: Your bank guarantees to pay the seller when presented with export documents by the supplier - more costly as the bank will charge.
Documentary collection: the supplier sends the export documents to the importer's bank when the goods are shipped. You get the documents when payment has been made.
Open account trading: The supplier ships imported goods to the importer, and you have to make payment within an agreed time period. Open account trading is the safest method for importers - you only pay when you are happy with the imported goods.
In your case, I would suggest taking specific legal advice as regards the manufacturer's breach of contract, your losses and liability to pay for the imported goods.
You might also like...