Could We Just Stop Paying On Our Time Share?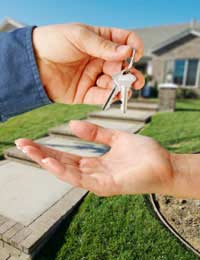 Q.
My wife and I bought a timeshare about 12 years ago and now want to sell but are having difficulty with this.
If we just cut our losses and stopped paying the annual maintenance would we just lose it or could we be taken to court to pay as someone told me?
(M.G, 18 March 2009)

A.
Because of the current economic situation, timeshares are not on the list of most people's top priorities, so owners are in a situation where nobody wants to buy their timeshare property, and there is also a glut of unwanted timeshares that people have been trying to sell on because of their own financial position.
There has been a trend for timeshare owners who have been unable to sell on their properties to simply decide to stop paying the annual management fees and ask the resort to take back the ownership of their property.
Legally, this will put you into a difficult position, because part of your contract is that you should carry on paying the management fees, and you'll be legally in breach of your timeshare contract if you default on this agreement. You'll then be at the mercy of the resort. They may decide just to repossess the property – but they could take further action to recover costs if they can't sell the property on themselves. Resorts are getting stricter because they are having trouble selling their own un-sold weeks, without having to deal with trying to sell on the weeks belonging to existing owners.
You could write to the company and ask them what their policy is on repossessing unwanted timeshares, and it's also wise to seek independent legal advice about whether the club is legally entitled to take legal action against you if you default on your management fee.
One line of argument that you could use against a threat of legal action by the timeshare resort could be telling the resort that when you bought your timeshare, the sellers told you that it would be a good investment and that you would be get back all of the money you invested in it. If you haven't had all of your investment back, you could try and claim that the original promise was untrue. Proving this could be difficult though.Some timeshare companies are resorting to taking defaulters to court for non payment of management fees as a standard measure, so you would benefit from taking legal advice on your own position. Take your agreement to the local citizen's advice bureau, or find a solicitor who will give you a fixed fee interview, if you want to be really sure.
You might also like...