Do I Pay a Delivery Charge for Faulty Replacement?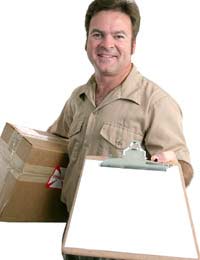 Q.In February 2008 I purchased a leather suite from a well known leather furniture retailer, I was charged £69 for delivery, the suite has developed a fault and they have agreed to replace it, would I have to pay another delivery charge for the replacement?
(Mr Steve Barnes, 7 September 2008)

A.
Whilst on the surface this might sound like a knotty question, in reality, it's not.
The retailer here has admitted the goods are faulty and accepted the responsibility for replacement, so this would fall squarely under the Sale of Goods Act 1979. Whether it fell under the "reasonable" amount of time given by the Act is debatable, since that time isn't specified by the Act, but in this case the circumstances (the shop's acceptance of responsibility) actually make it irrelevant.
You're in luck, though. Since the Sales of Goods Act does apply, with the retailer taking responsibility, then the furniture retailer should pay the delivery charge – not you - for the replacement of your suite – it's all part of the replacement of faulty goods covered under the Act, which also specifies the replacement should take place in a "reasonable" period of time (the same would apply if the item was being repaired). So it should all work out very well for you - £69 is something you really don't need to pay again! Although you haven't said when the company will replace these faulty goods, from their attention it would seem as if the time frame for replacement will be reasonable.
In some ways you're quite lucky; often, after six months has elapsed, under the Act it's up to the customer to prove that the goods were faulty. If the retailer had decided to dispute your claim, then the onus would have fallen on you for proof, which could have taken some time to iron out. Had it happened within the first six months, there could have been no doubt about responsibility of faulty goods, so the retailer is being good with its customer relations in this instance.
The Sale of Goods Act provides wonderful protection for consumers against faulty goods, and makes it much easier for consumers as it makes the retailers responsible, at least for that first "reasonable" period of time, rather than the manufacturer. The only instance when the manufacturer becomes liable is if the product causes damage, such as a fire, or personal harm, in which case the whole thing falls under what's called "product liability."
You might also like...
hi i have 3 beds since December all turned up faulty they have now given me a choose which I have got a differnent bed and made by a different company but carpert right either want me to pick up the bed or told me to pay again for a delivery surley this cannot be right been going on for 4 months
nugget
- 12-Apr-14 @ 5:51 PM