The Structure Warranty on My Sofa?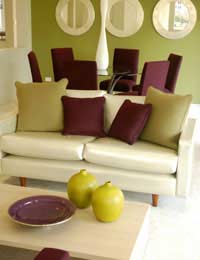 Q.
I bought a corner sofa from a major sofa retailer in Glasgow and paid over £2,000 expecting to get quality. Within 3 months the middle section of it was sitting on the floor.
I had a technician from the company out who took pictures & said they would be in touch to uplift & repair after the holidays - that was 8 weeks ago & still no word so I've been chasing it up & they keep saying they will be in touch by end of business and never call.
They have advertised on their website a 5 year structural guarantee on all sofas excluding everyday wear & tear.
Can you please tell me my rights and how to proceed? Can I ask for a replacement or my money back?
Am I right in thinking this would come under the Sale of Goods Act 1979 (goods should be of satisfactory quality and fit to do the job intended for them)?
(P. Roarty, 5 September 2008)

A.
It's certainly a shame that his has happened, and even more that the retailer appears to be stalling on putting it right.
You're perfectly correct in thinking that this is covered under the Sale of Goods Act 1979. That states, as you said that items must be of a satisfactory quality, fit for the purpose for which they're intended and safe. Although it's very good and lengthy, the whole issue of the structure warranty doesn't really apply here.
From what you say, the sofa has failed on all three counts of the act. If the structure of the middle section has collapsed, it's not fit for its intended purpose, it's certainly not of satisfactory quality, and nor is it safe.
You have a "reasonable period" in which to check that the goods you've bought are up to scratch. No specific time limit is given, but if the problems occurred within three months and you complained in that time, that's perfectly reasonable. If more than six months had elapsed, then you'd be relying on the structure warranty.
So what are your rights? Under the Sale of Goods Act, you can reject the item as unsatisfactory, and demand a replacement, to have the item repaired or your money back – this comes from the retailer, not the manufacturer, although you don't state whether the structure warranty or any furniture warranty comes from manufacturer or retailer. Within the first six months, if the problem isn't due to wear or tear, the retailer has to replace the item. You can also demand compensation. In most instances this would mean simple replacement or repair, but with the delay in customer service, there might be a case for more.
Obviously, the simplest resolution would be if the retailer took care of the problem, but they appear to be dragging their feet. Instead of dealing with customer service, talk directly to the manager and point out that they're violating the Sale of Goods Act. If he tries to invoke any structure warranty or furniture warranty, saying you'll need to talk to the manufacturer, be certain to point out that this is not the case, and that responsibility lies with the retailer. If that doesn't work and the retailer belongs to any association, contact them with the problem – they can help bring about a resolution. Threatening with Trading Standards or small claims court stands as a last resort for you if they still don't take action.
You might also like...
Hi there I purchased a sofa from classic furniture bliston 2 yrs 4 months ago My sofa has collapsed the spring rail in middle has snapped. Retailer wont pay for a full repair wants me to pay half but it's structural damage? Where do I stand ? My sofa is like brand new and been looked after
Sar
- 18-Feb-21 @ 4:16 PM
We bought leather settee from DFS which have just gone out of the2year guarantee and paid £5300 and the seats have settled so low that it's giving a back ache and very comfortable.we have had an engineer out and advised us that it was just settlement and would only offer to puff it up which I am not happy with and are on finance can I please have some advise and let me know my rights Many thanks prakash
Kash
- 26-Nov-20 @ 4:32 PM
Hi I bought sofa from John Lewis January 2015and structure and springs are Brocken And in there websites saying 10 years warranty on the structure and springs And they sayingThe 10 year warranty on the Frame came into effect on the 4th May 2016. Any one can give me any advice please
Nick
- 5-Nov-20 @ 10:59 PM
We bought a sofa from DFS in September last year.By October there was a noticeable pooling of the fabric on the cushions.We called the engineer in who asked us to wait 3 months and then give them a ring if it wasn't any better.I waited a few weeks and called them back.Since then the filling has been covered twice, replace once and we are now waiting for it to be re-covered for a third time.Within 1 month the sofa looked like we'd had it years.We've had 5 engineer visits but we still have the same problem as we did withinthe first month.If this next visit doesn't sort out the problem what are my rights?We paid nearly £3000 for the set of furniture!
maggie59
- 8-Oct-20 @ 10:57 AM
I have brought a rattan suite from rattan direct for my conservatory for over £1000. I thought with it being natural rattan it was guaranteed under the structural guarantee of 7 years. The rattan is now disintegrating after just over 3 years. I got in tough say that they only guarantee it for 2 & sent me details of their guarantee? Their guarantee states that they cover synthetic weave from cracking & fading on their outdoor furniture. I told them that it is natural weave & indoor suite, they are now totally ignoring me after several emails. Help please????
Leighton
- 18-Sep-20 @ 4:24 PM
Hi, I bought a 2 &4 seater couch from ScS 21 months ago paid for extra insurance cover, found out this morning that one off the coils has come off from the frame, went online to claim on the insurance went through everything honestly as I could be. Once all filled in clicked to to confirm my claim got an instant reply apologising saying my claim was structural and not covered the 4 seater is in excellent condition as no one hardly sits on it. How can they say pay for extra insurance yet when you make a claim they always seem to get off it??
John
- 8-Aug-20 @ 11:58 AM
Hi I bought a sofa bed last January but the springs on the sofa are coming through and the foam seating is mishap ping. I went to the place I bought it from but they said that the warranty was just out of time and that I would have to pay for it to be repaired. I told him that he as the retailer should sort it out for me and that I didn't need a warranty due to the sale of goods act. I can't afford to pay for any repairs as I'm not in work and haven't any savings could someone please advise me on what to do thank you
Libby
- 26-Feb-20 @ 11:36 AM
Bought a leather sofa & 2 armchairs from Oak Furniture land over 2 years ago for £2,260.32. Paid £197.94 for scotch, accidental furniture guard leather protection. Last year I contacted Oak furniture land to say that leather was fading in colour on the 2 chairs where my head rests, told it was wear & tear !. Contacted them again 5 weeks ago as it was getting much worse, yet again, told wear & tear. What's the point of taking out insurances !!!. So annoyed with these companies who just don't care but want your money. Can we take this further, any advise would be appreciated.
Col
- 23-Oct-19 @ 7:18 PM
I had my new sofas delivered Three weeks ago, both are exactly the same well so I thought... after a week one of the sofas started making a creaking noise when standing up after being sat down for a while... the creaking always comes from the left hand side, I gave the sofa a check over and the good sofa too to find that the sides of the creaky one are made different to the other sofa and the side panels appear to be missing and there is also a small split on the underneath in thematerial and foam. I contacted the sofa company and they passed me over to the repair company. The repair man came out today and said they will replace the split part, he practically jumped all over the sofa to get it to creak even though I told him you need to just be sat for around 10 minutes and it will do it when you get up in various places. It eventually did it so he opened up the bottom but said he couldn't see anything wrong. Also for the last 3 days the seat on that side where it creaks feels like a sinking feeling and when I told him he says it's cause my husband is the heaviest? He is not a big man... the other sofa is fine and we all sit in different seats and it's just this one seat that does it. The repair man said he will arrange another appointment to repair it but I'd just like a replacement? Am I entitled to a replacement?I just want it the same as the other one. I've sent photos to the company and emailed them again and just waiting for a response but I'd like to know my rights so I'm not fobbed off. I read everyone else's experiences and am dreading it being dragged out for months.
Little miss
- 7-Apr-18 @ 9:26 PM
DFS have come to my house so times the leather was patchy so they couloured it in finally they recovered the seats on my 2 seater then the back started to go patchy on the 2 seater and the seats on the 3 seater they said they would recover them which they did the leather on the 3 three seater is screwed up and the back of the 2 seater doesn't match and the back nowcreeks we have had this going on for 18 months I think we have been more thanpatient we are now waiting for the storeManager to come what do you think our rights are thank you
Sally
- 18-Oct-17 @ 3:40 PM
Julie - Your Question:
Hi I bought garden furniture from dfs 18 months ago to take over to France with me, I'm still paying for it, yet the ratten table it breaking and unraveling, I contacted dfs to be told as I took the table out of the country it no longer is covered by guarantee, and they won't do anything about it, even though I'm still paying for it and it's clearly faulty, is this right? I'm paying a lot of money for this and feel gutted it's ruined and I'm still paying for it.Julie
---
Our Response:
Your consumer rights are not as strong after 18 months as during the firstmonths. You might be able to claim something based on your rights if the product has proved not fit for purpose...this depends how much you paid for it, how long you'd expect it to last and whether you have kept it in accordance the manufacturer's recommendations etc. As for the guarantee - the DFS terms and conditions do state that it only applies to mainland UK.
ConsumerRightsExpert
- 31-Jul-17 @ 12:16 PM
Hi I bought garden furniture from dfs 18 months ago to take over to France with me, I'm still paying for it, yet the ratten table it breaking and unraveling, I contacted dfs to be told as I took the table out of the country it no longer is covered by guarantee, and they won't do anything about it, even though I'm still paying for it and it's clearly faulty, is this right? I'm paying a lot of money for this and feel gutted it's ruined and I'm still paying for it. Julie
Julie
- 27-Jul-17 @ 5:25 PM
Can you tell me if dfs(Northern upholstery) offered a 10 year guarantee on framework in circa 2005. They are saying that its a new thing but am sure when we bought the item they gave us a 10 year guarantee. Unfortunately do not have any paperwork
nellxm
- 20-Feb-17 @ 1:19 PM
Pricey - Your Question:
Hi we have a corner suite plus chair costing £1600 seats are flattened especially the corner and the chair. Harvey's have said I need a report before they will do anything. Can you let me know if I can do anything. RegardsTracy price
---
Our Response:
We don't know how long you've had the furniture for as you've not mentioned it. If it is more than 6 months since you purchased the product, you must prove that the it was faulty at the time of purchase. You would probably need an expert report to prove this. See our guide
Here
ConsumerRightsExpert
- 20-May-16 @ 11:58 AM
Hi we have a corner suite plus chair costing £1600 seats are flattened especially the corner and the chair. Harvey's have said I need a report before they will do anything. Can you let me know if I can do anything. Regards Tracy price
Pricey
- 17-May-16 @ 7:04 PM
I bought a 3 pce. sofa recliner set in Dec.2012,got the set in March 2013,there were tears in the sofa,loveseat,Itook out a protection on the furniture in case something goes wrong, I complained, they replaced the sofa / loveseat because the repair guy couldn't come out this way.I also told them my swivel/recliner chair is faulty. after many calls to Lastman Badboy, they told me they will send a truck to pick up the chair, after this was down they sent me a rocker in placement of the swivel.I told them the reason for my need of a swivel chair,its like they don't listen, because each time they bring this up I have to tell them again.This time their told me they can't find my chair anywhere in the warehouse that it might have been sold as is,how can they let this happen.i'm constantly phoning them to get results,i went to look at a replacement swivel chair but need a color match ,i'm still waiting on response to this idea,but found out the person I was dealing with couldn't take it anymore so he passed it on to someone else, so I called this person at least 3 times so far,no response from her as of today Nov.15/13.i don't know what else to do any ideas would be great.thank you in advance
Babes
- 15-Nov-13 @ 11:58 PM
I purchased a 2 seater 3 seater and chair from dfs approx 4 years ago the seats have all sagged and groan and creak when any one sits down, the fabric is pilling. 18 months ago the manager came to have a look and told us it was due to wear and year and that we were sitting Incorrectly and it was nothing to do with them . I was unaware that the fit for purpose act lasted for 6 years. Do you think I should ask for a exchange or repair where to I legally stand with regards to the sales of goods act Yours thoughts would be greatly appreciated Carl prescott
Toby7158
- 16-Sep-12 @ 9:41 PM
I brought a sofa 3 years ago and at the time brought insurance with the same company (exclusive leather sofas in Cannock) for 5 years. The company has now gone into liquidation and I cannot find my agreement. Is there anyway I can find out what company I have insurance with or contact the sofa company now they are in liquidation? Please help as I have ripped my sofa and the recliner won't go down and I cannot afford a new one. Thanks Shannon.
Shannon
- 29-Jul-12 @ 8:54 PM
please help, we bought a latex topper matrress and bed im march last year and within 6mths it was sagging quite bad resulting in a hump in the middle which is permanent we complained and someone came and looked and said it was within the normal sagging catagory measuring it with a piece of string and we have complained again but they say for it to be inspected again it would cost us £40 the bed was near on £900 and is 11mths old do we have any rights please.
cougar
- 20-Feb-12 @ 5:54 PM
Hope you can help, my Daughter bought a corner unit form my catalogue, back in Jan of last year, unfortunately the frame started to creak, so I organised for an (inspector through the catalogue) to come and check it, he said it was a manufacturing fault so agreed that it should be replaced which it was, now the second one has problems one cushion has the zip burst, and my daughter had to wash one cover due to some spillage, not noticing that the label attached to the base of the couch says not to wash the couch but just to wipe with a damp cloth ! (noting every cushion on the corner suite has zips) it is made of a material that runs and has no edging that it can be fixed, I have been trying since last August to get something done about it or get it replaced again but to no avail no one is entertaining our situation, I even asked for another inspection as the frame work is creaking again with this one but they have refused can you please advise what I can do and if , my daughter was told by the upholster that it would still be under warranty for a year so why are they not doing anything about it hope you can help !! thank you.
Roo
- 15-Apr-11 @ 6:15 PM