My Mortgage Has Increased Can You Tell Me Why?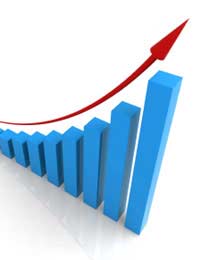 Q.
I have an insurance with my mortgage, I was in a difficult position for paying my mortgage so I phoned my mortgage provider and asked if I could have 6 months break. They agreed over the phone and advised me to take the break.
They said it wouldn't cost me anything, they never mentioned that they would add interest onto my mortgage. I have not recieved any letter to say anything about the 6 month break.
When my 6 months were up I recieved a letter saying my mortgage was now 100 pounds more, the interest rate has gone down so I do not understand why this has happened can you give me any answers?
(Ms Maggie Shepherd, 26 November 2008)

A.
From the sound of it, your mortgage provider didn't go into a great deal of detail with you about what was involved in taking a break from your mortgage for six months, which has brought you a real shock.
The biggest problem would seem to be that you didn't have anything in writing from the mortgage company to explain all the conditions. Obviously you were up to date on your mortgage or you wouldn't have been allowed to take the break. But you should have been advised that having financial problems isn't the best reason for a mortgage holiday. The ideal situation is where your mortgage is flexible and you've been able to overpay in advance to cover those mounting interest payments. You should also, in many cases, need to have at least 20% equity in the house.
What seems really strange is that, from your question, all this happened without any paperwork. Almost certainly you should have had to fill in and sign some forms for everything to be processed and for the mortgage break to be legally in place, and the paperwork would need to be with the lender at least a month before the break was scheduled to begin.
It's inevitable that the interest would continue to mount; there's simply no way to avoid that. However, a payment increase of £100 a month seems excessive unless you have a particularly large mortgage.
Probably the first thing you should do is contact your mortgage lender. Ask why there was never any paperwork sent to you regarding the break, not only the forms to sign but also a breakdown of what your payments would be after the break.
If you don't receive satisfactory answers, it might well be worth your while talking to a solicitor about the situation, because there seems to be something quite fishy about it all. Also, if you were having problems paying your mortgage before, then with another £100 a month to find, you're likely experiencing even greater difficulty now, which means that you might want to look around for another, better deal, if you can find one (the mortgage holiday shouldn't affect your credit rating at all).
You might also like...