Can I Get My Credit Rating Changed?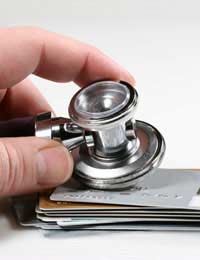 Q.
I recently paid for my credit report and credit rating from equifax as I had problems obtaining credit. I was in debt management between 2002 & 2006. I then became able to settle all of my accounts and did so.
Unfortunately during this time I received 1 CCJ and 8 defaults.
I appreciate the severity of this, however my credit files show that I am in serious arrears with several lenders (this is written on my rating) - I am not in arrears with anyone and sent the proofs of payment to Equifax. All they have said is defaults will stay on my file. I know this, but I do not have any arrears and want this corrected.
They are not responding to this so potential lenders think I owe lots of creditors when in fact I do not. Is there anything I can do about this? The accounts show as settled, but the arrears/delinquent/default balances still show even though they were all paid. My rating states that lenders see this. I would appreciate any advice.
(Mrs W, 29 October 2008)

A.
For perfectly understandable reasons, no credit reporting agency is going to take your word that you're not in arrears, even if you provide them with proof – as far as they know, it could be faked.
They need to hear that you're not in arrears from the companies to whom you supposedly owe money, which unfortunately means a lot more work from you. It's not simply the fact that you've settled these debts that are important, but the way in which you did it.The problem is that late payments and arrears do remain on your credit file for a length of time. They're meant to act as a barometer for those to whom you apply for credit in the future to judge how creditworthy you might be.
There are a number of companies that claim to be able to clean up your credit file, although they will charge you for the service. That's certainly an option, although you'd be well advised to discover exactly what they offer and how reliable they are before giving them any money.
Can you do anything yourself? Well, you can contact your creditors yourself. It's likely to be a lengthy, involved procedure, since you apparently have a number of former creditors. You can ask them to amend your file to remove the arrears from your file. If you were never in arrears they should be willing to do this, although it might involve a lot of correspondence.
As you obviously understand, your credit file is important. It's the way potential lenders judge someone when they apply for credit, whether it's a store card, credit card or something larger, like a mortgage or financing for a car. The better your credit score, the easier it will be to obtain credit – although in these credit crunch times, even those with good scores are finding it harder.
It's important to check your credit file regularly and clean up any discrepancies, because they might well affect your future chances of obtaining credit. It will also allow you to see if anyone else has been trying to obtain credit in your name, which in these days of identity theft, could easily happen.
You might also like...