Can I Get a Refund on a Damaged Display Model?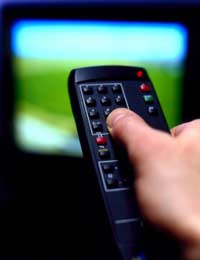 Q.
I have recently purchased a TV from an online store. It was described as ex display, box opened.
When the TV arrived it was without a plug and quite badly damaged on the screen making it difficult to watch the picture.
When I phoned the store to ask to return the TV - they said that the scratch was possibly why it was discounted. I have documentary evidence of the description and just wondered what my rights were if the shop decides that it won`t refund or replace the TV?
(Miss Allison Hugill, 20 September 2008)

A.
This should fall under the Sale of Goods Act 1979. When you shop online you have the exact same right you'd have if you walked into a shop and bought the item. The fact that the TV was described as ex-display shouldn't matter at all unless the description of the item was described to you as having problems and was sold "as is", meaning you would accept it as it was – that would eliminate your right of return.
As it stands, the Act states that the item must be safe, as described to you, and of satisfactory quality. So, unless it was described as having a damaged screen, then you have the right to return it to the retailer, ex-display or not, and they must then provide you with a replacement, repair the item so it works satisfactorily, or refund your money. The Act allows you a "reasonable" (but unspecified) period of time in which to return it, but this is generally allowed to be between three or six months, and from the sound of things, you've noticed the fault immediately and want it resolved well within that time frame.
In this case, a lot hinges on the documentary evidence of the description that you have. If it was described as having scratches to the screen, for instance, you're going to be on trickier ground, as the seller can argue that the defect was described. However, if it's not mentioned, then you have perfectly adequate grounds for returning the item.
If they refuse to repair or replace it under those circumstances and won't refund your money, you can go to any trade association of which they're a member and ask them to mediate. Failing that, there's always Consumer Direct, who might be able to help, and finally small claims court, which is easy and cheap to use.
However, take the time to assemble all your evidence properly. That means not only the description of the item, but also copies of any correspondence you have with the seller and notes about any phones calls you make to them. The more you can present to back up your case, the strong it will be.
You might also like...
Just bought an exdisplay bed but the frame has snapped when moving it upstairs.Can anything be done I.e. Can we send it back? We already had money off as one of the drawers was damaged.The frame looks worn maybe from excessive use.
Dean
- 30-May-17 @ 4:24 PM
@Emma. It may be common practice but there is nothing in law force retailers to do this.
ConsumerRightsExpert
- 16-Jul-15 @ 11:35 AM
My 18 year old son bought a camera yesterday.... £199.00, but it was the last in stock and also a show model.He was not offered, nor did he ask, for some discount. Although the camera is in good nick, we as pparents feel he should have been offered a reduced price as we have no idea how long the camera was on display.It's not exactly cheap . Is this not common practice? Thanks for any feedback
Emma
- 12-Jul-15 @ 10:14 AM