Can A Refund Be Given After a Death?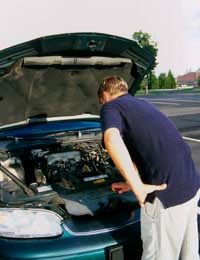 Q.
Following the death of my father-in-law in late July, I wrote to a well known car breakdown service with whom he had breakdown cover. I informed them of his death and asked that any refund be returned to add to his estate. (There were a number of months remaining on his annual subscription.)
I received a reply saying that no refund could be made but they would transfer membership to another family member who was not already a member. We do not require this – we are with another breakdown service company.
Is this stance permissable or can we insist on a refund?
(Mrs S Neville, 25 September 2008)

A.
This is certainly an interesting question, and our condolences on your bereavement. If your question could be covered by anything, it would be the Supply of Goods and Services Act 1982. Under that, the service must be carried out with reasonable skill and care, within a reasonable time and at a reasonable charge.
You're not disputing that the service failed to carry those out. What you're in, is a far more nebulous area that doesn't appear to be addressed by the Act, or even the Sale of Goods Act 1979. You're not claiming any fault with the goods or the service provided.
The point you're making, that as your father-in-law cannot use the service he should not have to pay for it, is well made.
At the same time, that of the breakdown service also makes sense. He took out coverage for a year, and through no fault of the company (nor of himself) can he use it. They'd been happy to complete their side of the contract, and still are by transferring the contract to another person, but they don't see the obligation to refund money for the balance of the contract period.
If his death had occurred within a few days or a couple of weeks after renewing his coverage with the company, your request for a refund might have been viewed differently, as you'd be looking at an entire year. As it is, that doesn't seem to be the case.
There might be legal precedents in cases like this, but on the surface, at least, the stance of the breakdown company would appear to be reasonable. You don't say how much money is involved, but if typical for coverage, the yearly fee is unlikely to be around £50. That would mean you'd be perhaps looking at a refund of around £25.
You can, of course, take further advice on the matter – consulting the Citizens Advice Bureau is one option – and it's possible that you could go to Small Claims Court, although there's absolutely no guarantee of winning. It costs very little to file there, but between that and your time, it might well not be worth the expense.
You might also like...
My wife ordered and paid for a freezer but died in hospital without it having been delivered.I do not need or want the freezer as there is no space to put it and being a widower I do not need the extra storage. The supplier has the freezer in stock and has offered to give me a Credit Note, can I ask for a refund instead?
Garth
- 19-Dec-12 @ 1:37 PM
I recently made a purchase on a website 19/11/12, the item was delivered on 20/11/12 by an express courier service. The first chance that I had to check the contents of my purchase was 21/11/12. Upon unwrapping the parcel, I discovered that the presentation box the item was in had been damaged.On 22/11/12, I contacted the website where I had made my purchase, and informed them of the damage and the fact that this purchase was intended as a christmas present. On the 22/11/12 the website replied that they would be happy to exchange the item, and could I supply them with some photo's of the damage, so they could take the matter up with the couriers. As per their request, on the 23/11/12, I sent the photo's, and informed them that I would like to take them up on their offer of a replacement item. I have since, heard nothing, I have re sent the the e mail with the pictures and request on two occaisions, the last, being on the 27/11/12 when I also took the opportunity of explaining my concern of their lack of communication on the matter. Still no reply to date.My question is, where do I legally stand regarding this situation and what should be my next course of action.Thank you
dirk
- 3-Dec-12 @ 7:12 AM