Your Recourse Over Counterfeit Goods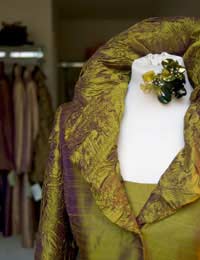 We live in a time when designer goods are more popular than ever, be it clothing, luggage, shoes or any number of things, making a prime market for fakes. Even DVDs and CDs are counterfeited. Where there's a demand for a name, there will be people ready to make copies to exploit the market. Dodgy, shady, counterfeit - every year thousands of people spend their money on items, believing they're buying the real thing, only to discover they've taken home fakes. Some of them are so good that it's hard to believe they're not the real thing (but that low price tag on the Louis Vuitton bag might be a bit of a giveaway). If you've spent money on something you think is real, only to find out you're a victim, what can you do?
The Law
When it come to fake items, the law is very, very clear. Both the Trade Marks Act of 1938 and the Copyright Designs and Patents Act 1988 were passed stop traders passing off fakes as the real thing. But there's also the 1968 Trades Descriptions Act. Under that a trader can be prosecuted if he tries to give a false description to his stock, or sells (or even offers to sell) those items.
Although it's a criminal offence, usually the toughest fine is only £5000 - and with big money to be made, that's not always too discouraging. However, persistent offences can lead to jail. It really only applies to businesses, rather than individuals and don't be worried by the disclaimers some retailers issue on dubious merchandise; there are too many restrictions to make them affective. The only way they can work properly is if they're issued before you buy the item and if the disclaimer comes when the retailer knows there's a problem with the item, then he's still liable for prosecution.
Your Rights
So what can you do if you buy an item and later discover it's a fake? Simple. You can sue the retailer under the Trades Descriptions Act.
If the retailer won't refund your money, try arbitration or conciliation through a trade organisation. If that doesn't work, you can take him to court.
Defences to a Trades Descriptions Claim
It's perfectly possible that a retailer sold a counterfeit item fully believing it to be real. That's happened before and doubtless will again. If so, once alerted to the fact an upright retailer will probably make full restitution immediately. But in the event he doesn't and ends up in court, he'll have to defend his sale. He'll have to prove that he believed the item to be real, or that the sale came about by mistake or by accident. Moreover, he'll need to show that he took "all reasonable precautions and exercised all due diligence" to make sure a fake item wasn't sold by him or his staff. Saying it isn't enough. He'll need to supply evidence showing how he took every possible step to satisfy himself that the goods were real.
You might also like...