Consumer Rights and Store Cards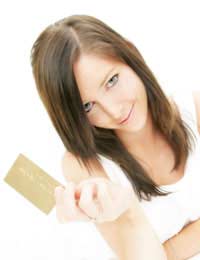 Store cards are very big business – look around and it seems as if everyone is offering them. However, they differ from regular credit cards in a number of ways, and so do your rights with them. But one thing to be aware of, before anything else, is that they're actually not a great deal – for a start, you can only use them at branches of a particular store.
They can come with incentives – for instance, 10% off all your purchases on the day you sign up for a card. But unless you're going to pay off your bill in full when it arrives, you'll quickly discover that the offer is no bargain at all. The only winners are the stores themselves and the shop assistants who often receive a commission for each person they sign up for a card.
Interest
Store cards almost invariably charge a higher rate of interest than credit cards, often much higher, in some instances going up to a 30% annual percentage rate (APR). If you don't settle your bill in full each month, you'll be paying heavily for the privilege.That's because a store credit card is essentially a finance agreement. You'll have a minimum monthly payment, which is generally calculated as 1/24th of the credit limit you've been given. You should be aware that your statement won't show the total you'll end up paying or how long it will take to repay if you just make the minimum monthly payment.
However, you do have the right to know the annual percentage rate you'll be paying in interest, although under some agreements this can vary. If you really must have a store card, use one with a fixed APR. But if you're planning on making a large purchase you will almost certainly be better off using a credit card, looking for low-interest credit (if you can find it), or possibly obtaining a personal loan elsewhere.
Payment Protection Insurance
When you sign up for a store card, you'll be urged to take out Payment Protection Insurance (PPI) This will make the minimum payment for up to a year for you if you're ill and unable to work or become unemployed. Be warned, though, that it doesn't apply to everybody – the self-employed aren't covered, for instance.
The insurance is added monthly to you bill as a percentage of the total amount you owe. Although companies might present it as an attractive option, it's not – nor is it mandatory that you sign up for it. If you do decide you need PPI, there are plans available that allow you to pay a yearly premium, which is much cheaper. With the new rules, though, companies cannot sell PPI as part of the store card package, and those who do could be fined.
Data Protection
Store cards, and especially loyalty cards, give the retailers a perfect chance to gather data about your shopping habits and the items you buy. By taking on one of their cards (and loyalty cards do offer rewards) you're agreeing to let them have this data, which can reveal a lot about you to the trained person – or software.
If you're concerned about your privacy, then you should be aware of this before agreeing to a store card or loyalty card, and if you have any doubts, the best thing is just to walk away.
You might also like...