Avoiding Counterfeit Goods at Christmas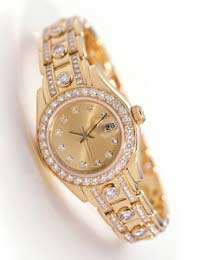 It's tempting when you have a lot to buy, to think that you might save a few pounds by buying your Christmas gifts from, shall we say, unorthodox sources. But although you might think it's a bonus being able to pick up a bargain and ignore the fact that the seller is ripping off the authentic manufacturers, it's not just your conscience that's at stake if you buy fake items from a car boot sale or market stall.
What are the Most Commonly Faked Goods?
According to the government website, Consumer Direct (website address below), the most common goods that are counterfeited are:
Luxury designer items like clothes, watches, perfumes and make up
Alcohol
CDs, DVDs and computer & video games
Tools and DIY goods
Other items that are quite often counterfeited are car parts, although these are less likely to be bought as a Christmas gift!
What's the Problem with Buying Counterfeit?
It's undoubtedly cheaper to buy a 'knock off' copy of a DVD from someone at the local car boot sale with a pile of the latest cinema releases that you can't even buy yet. So what's the harm?
Well, have you actually thought that the bargain fake presents may actually harm the person you've bought it for? Some counterfeit goods can be dangerous – the stereotypical perfume and make up that brings your auntie out in a nasty rash, or fake tools that haven't been through the safety checks that the authentic tools have been through.
You'll also have no enforceable legal rights against the seller if the items you've bought turn out to be faulty. All you could do is report them to Trading Standards as fake and they may investigate for you. This could lead to criminal proceedings against the seller but won't help you if the perfume you paid for brought your mum out in hives.
Other things that you might not have considered are:
Counterfeit goods are often sold by drug dealers and other organised criminals, and the proceeds even go towards funding terrorists.
People who sell fake goods don't pay taxes – why should your taxes go up to cover the loss of revenue from this kind of person?
So – How do you Avoid the Fakes in the First Place?
There are things that you can do to avoid buying counterfeit goods; it just takes a little bit of vigilance. Not all market and car boot sellers are cowboys, and there are genuine bargains to be had if you know what you're looking for.
Always keep an eye out for a bargain that seems too good to be true. It's boring, but it probably is too good to be true, and a fake item passed off as the real thing isn't a bargain at all.
Have a good look at the item and check it over for quality – many fakes are badly made. If there are logos and labels, check them carefully as they will never be quite right. Some of them are so badly copied that the logos are actually mis-spelled! Avoid these like the plague.
Watch out if you go to a street market, car boot sale, one day sale or a Christmas fair. Anywhere that it might be hard to contact the seller after you've bought goods is ripe for counterfeit activity – no comeback for them and no rights for you.
Buying on the Internet
If you buy goods online from a retailer you have the same rights as you would buying them from the high street – but if you buy privately through an online auction it's a case of buyer beware as the seller is only as good as his or her reputation – and your rights against a private seller are vastly reduced.
Make sure that you know who you're buying from, especially if you're buying DVDs, CDs or perfumes and make up. You can't see the goods before you buy them like you can at a market, so you'll have no idea of their quality beforehand. If it seems like too much of a bargain to be true, the likelihood is that it's a fake.
Handbags, shoes, clothes – they are all easily faked and sold on the Internet. Check out whether a 'private' seller has a large stock of one particular item – this should ring warning bells. Read the seller's feedback too. If there isn't any or they are a new member, again, step away from the site and don't be tempted to buy on impulse.
You might also like...