Shopping Online: Your Rights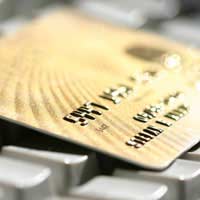 Online shopping has become a fact of life. In 2003 it represented six per cent of total sales, and that figure continues to leap every year. But what rights do you have when shopping online, and what can do you if it all goes wrong?
Your Rights
To all intents and purposes, when you shop online, your rights are the same as if you buy goods in a shop. This means that any items you purchase have to be safe, of "satisfactory quality," neither damaged nor defective (unless you're informed so beforehand and buy "as is"), and fit for their intended purpose. They must also be as described by the seller – and those conditions also apply if they're on sale or second-hand.
If you're buying from a private seller, however, things change. The only rule is that the item must be as described; if it's not, then you should ask for your money back immediately.
When you're buying online, the retailer must give you clear information about the goods before you click and buy, as well as providing written (email) confirmation of all this information once you've made your purchase. There's also a cooling-off period; during this, you can cancel your order for any reason and receive a full refund. If the goods you ordered don't arrive by an agreed date, the retailer must give you a full refund. If no date was agreed, then you're entitled to a refund if they don't arrive within 30 days.
If Things Go Wrong
Things sometimes go wrong when you buy online. This is why paying by credit card offers more safety. If you used it to pay for goods costing more than £100 (even if you've only paid the deposit) and there's a problem, you may have a claim against both the card issuer as well as the seller.
How to Complain
The first thing to do is contact the retailer – give them a chance to correct things. Put everything in writing and make sure you include all the details, with any transaction reference numbers (order number or customer reference number). Give the reason for your complaint and how you want your claim resolved. Keep copies of letters and note any phone calls. If you haven't paid in full, check the small print of any contract you've signed before withholding money. This is especially important if you've taken out a credit agreement.
If A Complaint Doesn't Work
If you can't resolve the problem, contact Consumer Direct (http://www.oft.gov.uk/consumer-advice/CAB-overview). If the retailer belongs to a trade association, contact them, too; they might be able to bring about a resolution. You also have the option of going to court.
The Next Steps
Court should be a last resort, however. Try mediation or arbitration to resolve the dispute. However, if you do this, generally the court option is removed. Sometimes the threat of legal action can be enough to solve your problem. If not, and the sum involved is less than £5,000, consider small claims court, which doesn't require a solicitor.
Buying From Overseas
Of course, the Internet is global, and many of us buy from overseas. In the event of a problem, this complicates matters. Suing a supplier based outside the E.U. can be difficult, expensive and time-consuming. The contract you've made might mean it comes under the laws of the country where the business is based or even under the laws of a different country – this is a matter where you'll need legal help.
You might also like...
@trollidolly. You cannot keep the boots and also claim a full refund! The store can refund, replace or repair for you under your buyers' rights. The store seems to have acted quite fairly.
ConsumerRightsExpert
- 22-Jul-14 @ 11:47 AM
Having purchased boots from achica on lineshopping. They arrived one boot had 2 inch scratch and the sole was scuffed .I have sent photographs to achica stating that I am happy to keep the boots as they do not have any more stock.Achica have offered £15 compensation in the form of a voucher to shop at their online store. I do not want this as I am unlikely to shop there again.Do I have to accept this or can I persist on a refund. Kind regards
Trollidolly
- 21-Jul-14 @ 6:16 PM
I recently purchased a Google nexus 7 (Aug2011) which broke following a software update in November 2011.I returned the device to the store from which it was purchased an they offered to repair it.After 5 weeks with no update I contacted the store again to be told the device could not be repaired and I was issued with a credit note - the item was not in stock.After complaining to "head office" I was told I would receive a refund by cheque.Several months and several e-mails and phone calls etc later I am still without both tablet and cheque.I have written requesting compensation in the order of £35 (broken down into costs, lost interest etc) and was told I would be issued with £15 pounds in-store credit, which is essentially valueless as I never plan to purchase from them again.When I queried why I couldn't receive a refund in store they mentioned that this relates to the claim coming under the "manufacturers warranty", and so was nothing to do with the shop - which sounds like hogwash to me!I still have no refund or tablet :( What are my options? Thanks in advance.
Anomer
- 4-Feb-13 @ 3:11 PM
I bought Android Tablet in Nov for christmas present for my daughter.Two weeks after Christmas the tablet won't charge. I have contacted the seller and stated that the item was advertised with 1 yrs warranty (no details of warranty description) and they stated that the problem appeared to be with the battery.They have offered to replace battery but at a cost of £15 and have stated that the battery is not included in the warranty.What can I do about this as I feel as though I'm being asked to pay twice for an item which is a fault with the product and not a fault of mine. Thanks.
Jho
- 4-Feb-13 @ 10:33 AM
bought Indesit washing machine from Argos which was delivered/installed in August 2012. Problems were apparent more or less straightaway the machine was noisy and moved during spin. I emailed Argos in September about it. Argos arranged for an engineer who found 3 pieces of plastic packaging had been left inside machine. The machine went on to develop a weird squealing during final spin, which was quite worrying. Several emails and calls have failed to resolve. Argos are just not interested and fail to return calls or emails which is frustrating. We took a video of the machine noise but Argos did not wish to see it. A further Indesit engineer visit was arranged and he found the problem was due to a drum bearing seal . Too cure this would mean replacing complete drum. We will not accept a repair and wish to purchase a different machine entirely. We would never consider buying large electricals through Argos again after this dreadful experience of their poor customer service.
fedupwithargos
- 22-Jan-13 @ 3:54 PM
I ordered to take on vacation.Order was on doorstep when I returned from vacation. I need to know how to receive a refund and where to sent product for refund.
Nancy Wolpert
- 24-Jun-12 @ 3:18 PM
@megagb Even though you are no longer using the domain name it is still registered to you and your domain name account with the web hosting company must have been set to auto-renew upon expiry hence the debit charge to your card.I don't know if you have any legal rights to a refund (as I think they would argue that it is up to you to check the settings on your account).In order to avoid this happening again you need to take your domain name off auto-renew in your account settings.
Jane
- 13-Jun-12 @ 12:45 PM
Hi there, I have just had my card debited for an automated annual fee to a web hosting company based in America for a domain that I no longer use. I have had the invoice and payment confirmation through today. I have contacted them and expressed that this has obviously been done in error and asked for a refund. They have blatantly refused outright. Do I have any options???? Thanks
mebagb
- 12-Jun-12 @ 4:24 PM
Looking on a website for sea angling tackle I noticed an offer for a rod and reel at a greatly reduced price so I tried to order online. When I tried the checkout the page would not load so I telephoned the shop and explained the problem. I gave the deatils of the tackle I wanted over the phone and told the lady the relevant prices. She said that was very cheap but took the other details for the order, she then took payment on a Mastercard and said it would be posted out today. I have just received an email from her saying the item had been incorrectly priced and they would not be despatching at that price. Where do I stand now? I have emailed back and said that they should honour the price and send the items.
tel
- 27-May-11 @ 1:27 PM
Having just completed an onlince transaction and whilst I have made hundreds with no problem I have just had a nightmare whereas the funds were taken and the goods were shocking, this is very useful information in allowing me to understand my rights for online purchases are no differant to in store transactions. I think this needs to be more publisied and people should bemade more aware of thire rights.
Mav
- 8-May-11 @ 11:25 AM