Your Rights in Internet Auctions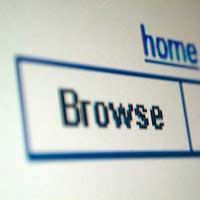 Buying goods on Internet auction sites like eBay isn't the same as popping into a shop in the High Street, and doesn't confer the same rights. Many auction sales are classed as private sales, so most provisions of the Sale of Goods Act don't apply. However, you do have some rights.
Your Rights Under The Act
In a private sale, the seller is only really obliged to do one thing - not misrepresent or lie to you about the item. If you relied on the seller's word and it turns out to be false, you might be able to claim compensation from them. Before you take that step, though, you should always try and resolve things with the seller.
Things are different if you buy second-hand goods at an official Internet auction (i.e. not a private seller). There, if the goods prove to be faulty or to differ greatly from the description, you have the right to a repair, replacement, or a refund, just as you would in any shop.
Auction Sites
The general rule with private seller auctions sites is caveat emptor - let the buyer beware - which means you're on your own. But a site like eBay does have some basic rules. For example, they insist that a seller has to deliver an item if he accepts payment, he can't significantly misrepresent an item, and has to accept payment at the end of a sale. Additionally, if his listing includes the Paypal logo, then the seller must accept all Paypal payments, including credit cards.
Unfortunately, there isn't a great deal eBay can do to those who breach these rules. The worst punishment they can give is a suspension of account.
That said eBay does attempt to offer some protection to the buyer. If you don't receive an item, or you find it's quite different from the listing, begin a "dispute" and eBay will start a dialogue between you and the seller. Under their Standard Purchase Protection Programme, if the two of you can't resolve the case, you're eligible to have part of your money reimbursed, up to £120 (minus £15 in costs).
However, to qualify you must be able to document your payment, neither party can have negative eBay feedback ratings, the item must be legal, and you're allowed no more than three claims in any six month period. If you used a credit card to pay, you have to seek reimbursement from them first.
Bringing an eBay Claim
You begin by opening an "Item Not Received or Significantly Not as Described" dispute. However, you need to do this between 10-60 days after the transaction date. At that point, eBay connects you and the seller. If it's unresolved, eBay can demand penalties from the seller (closing their account, for example).
If there's no response from the seller within 10 days, or even if the seller responds and it's more than 30 days since the listing ended, you can change your dispute to a "claim." This is important, since a dispute can only stay open for 90 days after the transaction date. If it's still open at that point, eBay will close it automatically, and you'll lose the right to put in a claim under eBay's Standard Purchase Protection Programme.
You might also like...