When Your Dental Treatment Hasn't Worked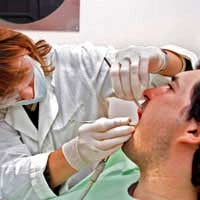 Most of us view a trip to the dentist with some trepidation – after all, it's hard to see a filling or root canal work as something to look forward to. But we are entitled to a certain level of treatment when we visit the dentist, and because it's a service that ultimately affects your health and well being, it pays to know your rights.
Private Dentists
Many of us now have private dental care, whether it's covered by a dental insurance plan or we just pay as we go. When you choose a dentist, do your research first. The best way to pick someone to do dental work is someone that comes with a recommendation – word of mouth really is the best. If that's not possible, make sure that the person you choose is registered with the British Dental Association (BDA). If you search the BDA website, you can find dentists in your area and you will know that the person you choose has signed up to the code of conduct expected of a professional dentist.
Complaining About a Private Dentist
The first step in making a complaint about a private dentist is to try and resolve the issue with the dentist rather than go straight to a complaints service. It could save time and trouble if you explain what the problem is – for example if it's something as simple as a filling falling out soon after it's done, most dentists will re-do the work without charge.
If the complaint is more serious and can't be resolved, there is a specialist complaints service available for private dentists, called 'The Dental Complaints Service'. This only applies to private dental care. They have a dedicated complaints procedure that you can go through on their website, or there's a helpline if you're not sure. In some cases they will refer the complaint to the General Dental Council. It's also important to note that the Dental Complaints Service can only deal with complaints about dentists in the UK.
Because dentists don't have to register patients as they used to, there's no reason why you can't ask another dentist to get any work that the first dentist has done put right, if you've lost confidence in the original dentist's work. Especially if you're in pain or discomfort. That applies to both private and NHS dentists. Unfortunately, if you get work corrected elsewhere you will have to pay the new dentist for any corrective work, and claim this extra expense back from the dentist who did the original job. You have rights under the Supply of Goods and Services Act as you would do with any other service you pay for, and that means that a dentist has the same obligation as any other tradesperson to carry out his craft with 'reasonable skill and care' and also for a 'reasonable price'.
Problems with an NHS Dentist
Complaints about dental work aren't restricted to private dentists, and there is a separate system if your NHS treatment falls short of what you can expect, leaves you in pain or worse. As with private dentists, the first thing that you should do is try to resolve the issue with the dentist. If that won't work or you're left frustrated, you can contact the Parliamentary and Health Service Ombudsman.The General Dental Council states that every dentist has to have an in-house complaints procedure, so you should always try to resolve issues about NHS treatment (as well as private) with the practice first. If you haven't done this, you could find that the Ombudsman will simply refer the issue back to the practice or dentist anyway.
Problems With Dental Work Abroad
If you decide to go abroad for dental work then you really must do your homework before you travel and don't ever just go for the cheapest quote. While there are undoubtedly some good dentists abroad, you have to be doubly sure that your chosen dentist comes with recommendations and is backed up by the relevant foreign trade associations. Avoid any hard sell from agencies trying to convince you to use their services – a reputable practice won't need to persuade people to use them.
If you have issues with dental treatment you've had abroad, there's not a lot you can do about it in this country. You will probably have to get the work fixed in the UK, and pay for it, and then try and take it up with the relevant authorities abroad.
Dental Insurance
If you have a dental insurance plan, you'll probably have a complaints service too. As with the other complaints avenues, they will always ask you whether you've tried to resolve the problem with the dentist that did the work before they will get involved. Some plans include a helpline that you can contact for advice, too, so it's worth having a chat with them and seeing if they have any advice on what to do before you speak to the dentist.
You might also like...