When Your Complementary Therapy Goes Wrong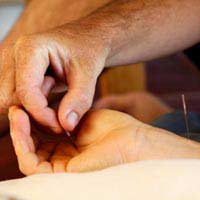 You might think that given the reputation of complementary therapists as being holistic and caring, it's unlikely that they will rip you off. In most cases you're thankfully right, as most therapists worth their salt will do anything possible to try and ensure that your treatment is right for you, successful and pleasant.
The problem with most complementary therapies is that there's not a lot of compulsory regulation, although there are voluntary bodies set up to oversee most of the well known complementary therapies.
The Natural HealthCare Council
The Natural HealthCare Council is a voluntary body that's been given government backing, and which aims to set standards for complementary therapists across all disciplines.
As well as setting standards, the Council also has a complaints procedure. If you have a complaint about a complementary therapist, and they are a member (you can check this by looking at their website) they advise you to initially take it up locally with the therapist who treated you.
If this doesn't resolve your complaint, you should take it up with the Council, if it falls under one of the following categories where a practitioner's "fitness to practise" is brought into question, such as:
Misconduct
Not keeping accurate records
Being under the influence of alcohol while treating you
Sexual and inappropriate relationships with patients
Bad communication
Lack of competence, skill or knowledge)
Complementary health Practitioners don't have to register with the Natural Healthcare Council, - but you can at least rest assured that if you choose a therapist who is a member, they have satisfied the entry requirements, they will be properly qualified, and they will have agreed to sign up to a set of professional standards.
If you do have to make a complaint, there is a downloadable complaint form on the website and instructions about the procedures to take.
Who is Regulated by Law?
The 'Big Five' of complementary therapies, which are regulated and treated differently in law due to their professional standards, training and evidence of effectiveness are:
Acupuncture
Herbal Medicine
Chiropractic
Osteopathy
Homeopathy
Osteopathy and Chiropractic are most tightly regulated, and it's illegal to call yourself a chiropractor or osteopath unless you are a member of the General Chiropractic Council or the General Osteopathic Council. This also means that you can take up a complaint with the relevant professional body if you can't resolve it with the complementary therapist.
The Society of Homeopaths has been working towards some form of industry regulation for many years, and 2009, the Society's board of directors decided to look at the possibility of applying to the Health Professions Council (HPC) for statutory regulation. There's still no official regulation but if you want to find a reputable homeopath, The Society of Homeopaths has a free register that you can consult.
Acupuncture is also currently unregulated although like homeopaths, are trying to work with the Department of Health towards becoming officially regulated. The British Acupuncture Council is the largest body of professional acupuncturists in the UK and works to maintain training standards, safe practice and professional conduct, so their website is the first port of call if you want to find a reputable acupuncturist.
Herbalists are working towards regulation in order to be able to carry on prescribing herbs that may be affected by potential EU restrictions. To find out about practitioners in your area, you can contact the National Institute of Medical Herbalists, where they provide a searchable database of registered herbalists.
You might also like...