How to Avoid Extra Insurance Costs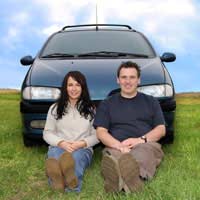 Everything's getting that much more expensive these days, and you can't fail to have noticed that your car insurance prices have been hiked up along with the fuel and running costs. It doesn't help that insurers can be sneaky when it comes to getting you to pay more than you have to. Here are three ways you can keep a beady eye on the cost of those premiums…
Watch Out for the Car Insurance Tick Boxes
It's caught many people out – the lone tick box at the end of a long, drawn out insurance form that ties you into hidden extras that you didn't actually want. The worst offenders for this are probably loans where they ask you if you want payment protection insurance, although there's now a burgeoning business grown up around reclaiming this PPI.
It's tedious but always read the forms you're filling in and if you don't want extras like Protected No Claims Discount or whatever else they are trying to sell you, make sure that you don't end up asking for it by default. These sneaky tricks will soon be outlawed as the EU have brought in laws making it illegal to force an online buyer to 'actively decline' optional extras. The UK has two years to bring its own laws into line with the EU, though, so for now just watch out for pre-ticked boxes.
The Lazy Way to Increase your Car Insurance Costs
This one applies to all types of insurance, and preys on our busy lives to sell us what we've already got at a higher price – all for the sake of shopping around for our insurance. You get the quote for your next year's premium and it seems a little high, but you put that down to the cost of living and let the policy roll on for another year. Don't do it! They are just trying it on and waiting to see whether you're the type of person to shrug your shoulders and accept the increase or go elsewhere.
Nine times out of ten you will be able to find a cheaper quote elsewhere. If you want to stay with the same insurer, all you have to do is call the current insurers and tell them that you've managed to get a like-for-like quote elsewhere, at a much more competitive price, and you'd like to cancel. Nobody wants to lose customers in these tight times, so they will more than likely match your quote and you'll drive away with a deal. If they don't - well just go with the cheaper company. It's easy to switch insurers these days, with online price comparison websites queuing up to help. Don't pay more simply because you can't find the time to do a bit of research…
To Protect or Not to Protect?
It seems like a great deal - just pay a little bit extra on your car insurance premium (or your home insurance) and you can ensure that you keep your protected no claims discount. But who's really getting the benefit? You could just be throwing money down the drain, and it's a great way for insurers to keep hold of clients because if you are unlucky enough to have an accident, and need to claim, even if you keep the no claims discount you will still have to declare it when you move insurer to get a better deal…so that will put your premium up, ensuring you stay put and keep the discount.
In some cases, people have reported having huge rises in their premiums after an accident, even with their no claims discount applied. Of course, if you didn't have any no claims discount, you would still find that your premium went up after a bump – even if you'd driven for years and years previously without any claims.
Also, if you are one of the drivers that goes through life without so much as a scratch, and never claims anything, your protected no claims will be lovely…but at the same time you've been paying extra on your premiums for all those years 'just in case' and might even have ended up paying more for protecting it than you would if you had needed to claim! Some insurers charge between ten and 20% extra on your insurance policy to protect it.
If you're thinking about protecting your no claims, ask yourself if it's worth it. What does the insurer charge to protect it, and what would it cost you if you didn't – and also what you would be likely to pay in extra premiums if you had to claim on your car insurance. You might find that it's cheaper just to drive carefully and hope for the best…As an aside – the OFT is looking into the rising costs of car insurance in the late months of 2011 – and will be reporting back in 2012 so watch this space!
You might also like...