What to Expect From Your Insurance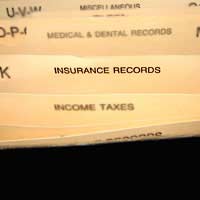 We take out insurance on our homes, our cars, our possessions, life and health - all manner of things. Some of it, like car insurance, we have to have; some we take out to provide for our families and ourselves in case of death or disaster. In today's society, insurance for all kinds of things is a fact of life. We hope that if we ever have to make a claim, it'll be settled quickly, fairly and fully. But what should you expect from your insurance?
Types Of Insurance
Insurance falls into two categories - general insurance and pure protection insurance - and both are regulated by the Financial Service Authority. Think of general insurance as cover for everyday things - your car, home, health, pet insurance and some types of travel insurance (with the exception of travel insurance sold in conjunction with a holiday). Pure protection deals more with the future, things such as term assurance - also known as life insurance - critical illness insurance and income protection insurance.
Insurance Brokers
Most people purchase insurance through brokers. If they have a financial interest in an insurance company (or vice-versa), they must legally declare this to you at their presentation. They must also state what range of insurers they're offering policies from. In some cases that will be a wide, sometimes just a few and in other instances only one. They should also tell you about their services and give details of the policy they're offering you before you buy. These days many brokers, such as the AA, advertise on TV and online and this can be an easy way to buy for many people and can sometimes prove cheaper too.
More than that, they must only recommend suitable coverage and not try and sell you more than you need simply to bump up premiums.
You can also buy directly from an insurance company, although you should always check around for premiums and coverage first. Additionally, take the time to investigate the company. Are they sound? What have their customers said about them? It's your money and your insurance - you want to know it's safe.
Complaints
When would you need to complain about your insurance? There could be a number of different reasons, such as if they didn't give you enough notice about contract changes, or gave you misleading information. If you have a complaint, contact the insurance company.
It doesn't happen often, but should your insurance company go out of business as you have a claim, you can go to the Financial Services Compensation Scheme (FSCS) for compensation. It can't always cover all your loss however, so if your claim is large, you'll have to join the company's creditors and file for payment.
The FSCS covers compulsory insurance in full. With non-compulsory insurance (such as home insurance), it will pay the first £2000 of your claim, then 90% of the rest. With things like pensions, they'll cover 90% of the claim.
You might also like...
Am I entitled to receive a correctly worded statement of the facts which I provide to an insurance company? I have a home insurance policy which states that my home is occupied solely by myself and members of my family. I have repeatedly notified the insurers that I rent a room to a lodger, and they keep assuring me that a lodger doesn't contravene that condition - I don't believe that this is common usage of the term 'family member'. In a similar vein, my wife has repeatedly reported to her motor insurers that her statement of facts misleadingly states that her vehicle has not been modified. The insurers assure her that they have the modifications on record, but are unable to provide a corrected printout. In both cases, we've received covering letters stating that we should carefully check the statements provided, and report any discrepancies in case they invalidate the cover. Because we don't hold correctly worded documentation, we feel exposed to the possibility of having a claim rejected on the grounds of having supplied incorrect information.
yugo
- 28-Jan-16 @ 2:44 PM
I had two car insurance polices with a large RBS owned Insurance company. I got 2 SP50's last year and informed them of this along with that of my partner receiving 1 SP50 (exceeding speed limit on the motorway and him being on my insurance policy too) when it came to a renewal this year on one of the policies it was twice as expensive as the last time (nothing had altered except the motor convictions), so I sought insurance elsewhere (after contacting the insurance company as to the reason for the increase, and being told it was due to the convictions) at a much more reasonable price. The other policy is coming to an end in June and I have been awaiting the renewal price and as to the delay I contacted the Insurance company today by telephone. To be told after one of their customer service team had been in contact with their underwriters that, the underwriters were not willing to insure me any more. When I asked why, I was told it was due to the convictions. Could some one please give me a clue as to why they (the underwriters) would suddenly decide to not insure me on the second policy when they where prepared to insure me on thefirst policy (at a highly inflated price due only 3 minor speeding convictions as any change in circumstance). Also could anyone possibly let me know if I have any redress on the decision, and how this refusal may affect me obtaining future insurance. Many Thanks
Whoarethey
- 1-Jun-12 @ 3:08 AM
Hi, I signed up for phone insurance and paid €81 by laser then a week later they took another €81 from my account by Direct Debit. I contacted the insurance company and they admitted the error and offered to send me a cheque for €81. No apology and a cheque will take days to clear. All this time I've been short my €81 which they had no right to take. What are my rights and what am I entitled to? Thanks
Enraged consumer
- 15-Jun-11 @ 4:53 PM