Your Credit Report: How to Get Hold of it Online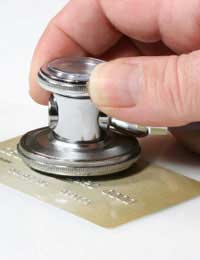 For some years, if you've been wondering what the main credit reference agencies have on file about you, you've either had to write to them, or more recently, there's been an option to sign up to a website that gives you access to your report online – for a monthly fee.
The rules have recently been relaxed, giving people access to their statutory credit report online from all three major UK credit reference agencies, and for at a cost of just £2. So, if you need access to your credit report, you can get the information you need from Experian, Equifax, and Callcredit.
What is a Credit Report?
Your credit report, sometimes also called a credit file, is simply the information that's held about you by credit reference agency. A credit report will contain:
Electoral Roll details.
Court judgments (such as County Court Judgments or Decrees in Scotland).
Insolvency records – if you have ever had a bankruptcy order made against you.
Details of your current and past credit – loans, credit cards, overdrafts, mortgages, mobile phone contracts, mail order. Alongside this will be records of your payments, so if you've missed or made late payments it will be on your credit file.
Records of any previous credit checks – if you've been applying for credit it will show up that the credit provider has searched your credit history.
Why Do I Need to Check my Credit Report?
It's important to keep an eye on the information that credit reference agencies have on you, so that you can always make sure it's correct. It gives you an opportunity to correct any mistakes, which can happen.
You have a legal right to be able to see a copy of your credit report, and this has been the case for many years. This is because the information that's held about you is so important and can give you access (or not) to many different credit products, including a mortgage.
Even before credit reports became available online, the maximum you could be charged to view the statutory report is £2, although some of the online credit report services charge extra because they give you more information than you'll get in a statutory report.
If you want to be really sure that everything's as it should be with your credit status, you need to check the credit reports held by all three credit reference agencies, because some lenders don't report to all of the agencies, and there could be information with one or all of the different agencies.
Easier Access to Credit Reports
Previously, although everyone was legally entitled to access the information in their statutory credit report for £2, these reports were only available by post, and by law the agencies had up to seven days to send them out to anyone who requested them. This wasn't exactly convenient, people needed access to their details swiftly, and so it was only a matter of time before the credit reference agencies got their acts together and made this vital information available to all online for the same price.
As a result of a recent agreement between the Department for Business, Innovation and Skills and the industry, things have changed and now access to statutory credit reports is much easier.
All you need to do now is go to the appropriate website and follow the instructions, and you will be able to get your credit report for just £2.
You might also like...
The information on the credit report is good, but what is 'the appropriate website' we need to go to, 'to follow the instructions' ??
Ang
- 27-Jun-11 @ 10:10 AM