Personal Loans and Your Rights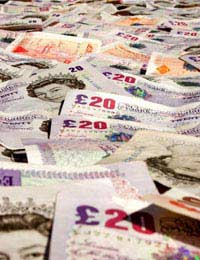 If you've been considering taking out a personal loan, or if you already have one, you need to be very aware of your rights, and your obligations, or you could find yourself losing out several ways.
In many cases the loan you'll get will be an unsecured loan, meaning you don't have to put up any collateral in order to obtain the money. A secured loan will having something backing it, such as your house (a mortgage is a kind of secured loan, for example). Since there's nothing the bank can take if you default, then obviously their risk is a little greater with an unsecured loan.
What To Watch Out For
What's the annual percentage rate you're paying – or the APR, as it's known? Is it the same as a rate that's been advertised? You have the right to know. The Consumer Credit Act of 1974 states that if your loan is for less than £25,000 – and most personal loans will be – then you have to be told, in writing, exactly what the APR on your loan is, the total you'll be charged, with interest included, and you have to receive a written copy of the credit agreement for your loan. Additionally, from the time of signing you have a 14-day cooling off period in which you can back out without any penalty.
If you're not offered those facts and figures, you need to be very careful, because something is wrong!
Early Repayment
You might think that you'll be able to pay off your loan early by adding more on to your payment each month, or simply putting in a lump sum. Although some loans do allow this, many don't, since it lessens the amount the bank will earn from you in interest.
So be sure you check before taking out the loan, as several will have pre-payment penalties –that is, penalties for paying the loan off early - written into them.
What Are You Paying?
Are you paying a so-called typical APR? If you haven't checked your credit agreement, you may believe you are. But the phrase doesn't mean it's the rate you'll receive; all it actually means is that two-thirds of those applying are eligible to receive that rate. Depending on your credit history, your rate might in fact be higher, so be very aware of possible disparities.
Credit History
Whether you're granted a loan, and the interest rate you're offered, depend in large part on your credit history. Before you even consider applying for a loan, get a copy of your credit file and go through it carefully. If there are any County Court judgements that show as owed and that you've paid, make sure the changes are reflected, and if there are any disparities, have them cleared up – it could make a difference of hundreds of pounds in interest in the long run, and you should check your credit file regularly, anyway.
Payment Protection Insurance
Although many banks will try to push PPI, or payment protection insurance, when you take out the loan, you should be aware that not only is it optional, you don't even have to purchase it from the bank as your loan. Insurance brokers carry it, or you can purchase online. Yes, it can cover your bills in the event of accident, unemployment or ill health. But it's worth determining whether your profession is actually covered. If you're self-employed, for example, then you might not be able to make a claim.
You might also like...
I got a loan from a bank:::1 Can the period of payment be fixed and forced on customer?:::2 APR is 25% but the actual computation is higher than d percentage.::::3 APRis recouped faster than d principal,leaving the bulk of the loan to later year,a sign that the customer is tied down.::4. No information management system to lauch complaints.,How do i go about addressing the issues??Thanks Arogbonlo Sunday.
engine
- 11-Sep-15 @ 10:26 AM
@katie. Sorry it's not clear who the loan was from (e.g what company/bank etc)? And what the fees were for - what paperwork/terms and conditions did you sign? You need to speak to someone in person about this...try CAB/Trading Standards and take all the documentation with you.
ConsumerRightsExpert
- 13-Jan-15 @ 9:48 AM
I applied for a loan of £15,000 and was told I had to pay administration fees of £280 which I did through my bank. I was then instructed to pay more money through the post office to money gram. This appointed to £930 in total they kept promising to transfer the loan into my account which they haven't done, so I rang them this morning to cancel the loan and requested my money back to which their response was I must pay another £170 as a cancellation feecan anyone help me get my money back please?
Katie
- 10-Jan-15 @ 2:27 PM