Your Investment Rights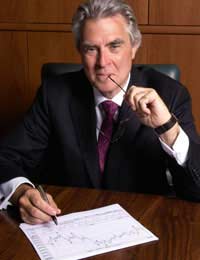 Investing for the future is a great idea. If you invest wisely and steadily, you can make sure you enjoy a comfortable and possibly even early retirement. But exactly what kind of rights do you have with your investments?
What You Should Expect
What should you expect from someone advising you on your investments? Professionalism is a given and a thorough knowledge of everything involved. They should give you proper information so you can make your decisions and in the event something goes wrong, have good established procedures for complaints and compensation.
Every firm in the investment business in the U.K. has to be licenced. Their salespeople must at the very least have a minimum qualification, like the Financial Planning Certificate or others. If the person who comes to see you is a trainee, the supervisor with him must be fully-qualified.
If through a sales person's negligence or fraud, you buy an unsuitable product, there are some regulations to give you protection and the offending individuals can be banned from the business, while rule-breaking firms can be fined or lose their licence. This only applies however, if you took their advice to buy a product. If you didn't take advice first, you're on your own.
Perhaps most importantly, the advice you're given should be right for you, to help you achieve your goal whilst fitting in with your current financial circumstances.
Before You Buy
The first thing any sales person should do is give you an initial disclosure document and tell you their terms of business. They should also tell you not only the main features of their products, but also the amount of commission they make on the sales of them to you. Finally, they should tell you your cancellation rights.
After You've Bought
There are two things you should receive when you've purchased a particular product. The first is a key features document. This describes the product, as well as what you pay and your risks. The second is a "suitability letter," which explains why the sales person recommended that particular product for you.
Stocks
The stock market is a gamble for those who don't know it well, but plenty of people have made money in it. You make your trades through stockbrokers, many of whom carry insurance cover to protect you (you should always check first); that way, if your broker files for bankruptcy or has been proved to be fraudulent, you might be able to reclaim some of your money.
ISA
An ISA is run by an approved manager. That's not an individual, but a firm that's authorised to deal with many different financial institutions. If you take out an ISA, you might have to pay fees to the manager. Although you can switch ISAs, you might have to pay a transfer charge, the ISA manager isn't obliged to accept your transfer and you're not allowed to transfer your ISA from one type to another (from cash to stocks, for example).
Life Insurance, Investments and Personal Pensions
If you have a complaint about any of these firms, then by law, they must have proper internal complaint procedures and belong to an independent arbitration scheme. In the event of an insurance company or investment firm declaring bankruptcy, you should be at least partly protected by FSCS
You might also like...