Utilities: Service You Should Expect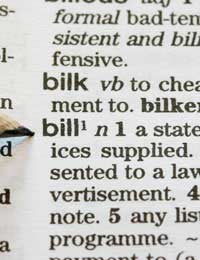 Beyond receiving the bills, grumbling, and paying them, most of us don't give much thought to the services utilities should provide. Yet there are things you should be able to expect from them.
Bills
You have the right to a correct bill for the amount of energy used. Check the reading given on the bill against your actual meter. If it's much different, contact your supplier and give them the actual reading so they can send you an adjusted bill. You can also end up being billed for energy used by the previous occupant if you move into a new home and don't read the meter and tell the supplier the reading. Additionally, you can be billed for energy used by the people who move in after you, if you move out of your old home without reading the meter and telling the supplier on the date you move out.
Beware if you use a prepay meter. These are often not changed for months after a utility rate change, which could leave you owing a great deal of money when the adjustment is made.
As a domestic customer living in a house or flat you have the right to a water supply. There is no charge for taking over a water supply which is already connected. The company is only allowed to make charges if a water supply has to be connected to a property. The company should have a charges scheme, in which these charges will be set out.
A domestic supply of water must be constant (if a company needs to interrupt a supply of water, it must give reasonable notice), safe to drink (although fluoride may be added in some areas), supplied at an adequate pressure and sufficient for normal domestic use.
With water, where feasible you can ask to have a meter installed. This means your bill will reflect the actual amount of water used rather than the ratable value of the property. The meter will be installed free of charge, and you have the option of switching back within 12 months. If you use a meter and claim benefits or tax credits and have three or more children under 19 at home, or have certain medical conditions that require the use of more water, then you can make a claim with your water supplier to have your bill limited to the average bill for the area even if you use more.
Contract
If you decide to change electricity or
gas supplier
s, you'll need to agree a contract with the new supplier, and give 28 days' notice to your existing supplier. Most contracts are rolling contracts, which means you'll continue to be supplied until you decide to cancel the contract. The supplier has the right to increase prices, but must tell you of any increase within 10 days. Generally, if you want to change to a cheaper supplier you can do so without penalty, but you should check the exact contract terms.
There are also fixed term contracts which offer discounts, but be aware that if you change suppliers before the end of the contract you may have to pay a termination fee.
Some suppliers handle both gas and electricity, and sometimes offer a "dual fuel" discount. However, you do not have to take both from the same supplier.
Payment
If you have problems paying your utility bill, the first step is to contact your provider. You should be able to find contact details on the back of the bill. The supplier can usually offer payment plans. If you have arrears in gas and electric, they are usually treated as priority debts because your gas and electricity supply can be disconnected for non-payment. Water companies can't disconnect a domestic customer for water arrears. The company would have to take action in the county court for debt.
If you receive income support or income-based Job Seekers Allowance you can ask the Department for Work & Pensions to take weekly deductions from your benefit and pay it direct to the fuel company. This covers the fuel you currently use together with a set amount towards the arrears.
Energywatch
There are free services available if you're of pensionable age, have a disability, long-term ill health, or if you're hearing or visually impaired, you can choose from a selection of free services provided by every gas and
electricity supplier
. These can be arranged for free through Energywatch.
You can agree a unique password with your supplier to protect yourself whenever their staff visit your home. You can also arrange for you meter to be read every quarter and bills sent to you based on these readings. If it's difficult for you to reach or read your meter, you supplier may consider moving it. You're also entitled to a free annual check of your gas appliances if all the adults in your home are eligible. The supplier will also give you advance warning if your electricity or gas supplies have to be disrupted for planned work. They can also provide special controls and adapters to make your appliances and meters easier to use. You can also arrange to have your bill or a copy sent to a friend, relative or carer.
You might also like...
Melber - Your Question:
Does my utility company have a legal duty to treat all customers in my area equally? If so what law applies.
---
Our Response:
In what way? Sorry there isn't enough information here.
ConsumerRightsExpert
- 19-Mar-18 @ 3:27 PM
Does my utility company have a legal duty to treat all customers in my area equally? If so what law applies.
Melber
- 17-Mar-18 @ 9:56 AM