What to Look Out for When Hiring a Car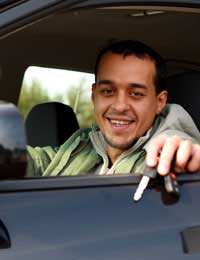 Whenever you need to hire a car, there are pitfalls that can get you into trouble if you don't read the small print. Although most car hire companies are reputable, it makes good sense to be aware of some of the ways that the less reputable car hire firms can try and make money from you.
The Cost of Fuel
This is an area where you can lose out if you don't check what you agree to before you drive the car away. Most agreements work on the assumption that whether you will pay for any fuel that you use, or that you will take it away with a full tank and return it with a full tank. Occasionally you might have to buy a full tank and return having emptied it.
Whatever you do, if you decide on the full tank when you leave and full tank when you return option, make sure that the tank is absolutely full. If a car hire company manages to fit a few more litres in the tank, they will charge you for refuelling.
If you choose to buy fuel and then return the car with an empty tank, the fuel will cost more – up to 40% more than regular petrol prices. You won't get a refund for unused petrol either.
If you choose to pay for the fuel you've used, keep all of your receipts.
Before You Drive Away
It's absolutely essential that you give any rental car a very close inspection before you take it away, and when you return it. This covers you in case the car hire company tries to claim that a dent or other damage was caused while you had the vehicle. Check the whole car for damage – scratches (however minor) and dents.
If you spot anything, tell the assistant/salesperson. There should be a vehicle condition report – and this must be have an accurate record of the condition of the car on its collection – and its return. Anything not mentioned on the sheet when you take it away could feasibly be charged to you when you bring the car back, even if it was already there when you collected the car.
Hidden Extra Costs
Most car hire companies get your business by telling you that their fee is 'drive away' and all you have to pay. Unfortunately, that isn't the case as most car hire companies will offer 'collision damage waiver' but this tends to come with a large excess.
If it's not mentioned when you collect the car from the car hire firm, ask the staff what's covered. It probably will be mentioned, as the next part of the sale will be the part where they convince you to take out extra cover. This can be very expensive, and it's best to get yourself insured before you pick the car up and avoid paying through the nose for car hire companies' products.
Most car hire companies don't cover damage to tyres and wheels, or things like windscreen chips or breaks on their insurance. This means that if you do have a chipped windscreen or a puncture, or another little problem that isn't covered, you'll have to pay up to get it fixed yourself. You can avoid this by taking out appropriate insurance before you hire the car.
You might also like...