What is the Consumer Credit Directive?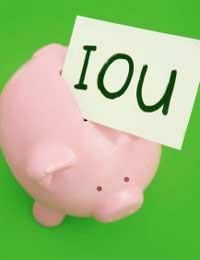 A new piece of consumer law came into force on 31 January 2011, called the Consumer Credit Directive, and this piece of legislation affects the way that UK lenders approve borrowing and hopefully make it fairer for consumers who are already in debt.
The regulations, which were originally announced back in March 2010 contain measures which are designed to make the systems used for deciding who can be approved to borrow money fairer, and the rules much clearer. Some lenders have already adopted some of the measures in advance of the Directive becoming law, but many consumers are unaware of how the new rules are likely to affect them.
What Changes can Consumers Expect from the Consumer Credit Directive?
The biggest and most important change that the Consumer Credit Directive will make is to the way in which Annual Percentage rates (APR) are advertised, so that borrowers know exactly what to expect when they apply for credit. This rate, which is designed to tell consumers what they will actually pay for any finance they take out, is currently difficult to predict.
The average loan or credit card advert only gives you the typical APR figure, which isn't necessarily what you will be offered if you apply. The new rules specify that they must include a representative APR in any advertisement, and that this has to be displayed as prominently as the percentage rate. It has to reflect the APR figure which at least 51 per cent of people will who respond to the advert will pay.
There have also been changes to the way the total cost of credit is calculated, which are likely to put some consumers off taking out that 'great value' loan or credit card in the first place! It's quite possible that the changes will make credit cards and loans seem less appealing, but the idea is to give borrowers a much clearer idea of how much they will actually be paying for their credit.
To protect borrowers even more, they will be given 14 days to withdraw from a credit agreement once they have taken it out. If they do cancel an agreement, they are obliged to repay any credit and pay interest for every day the credit was drawn down.
Are You Credit Worthy?
Another change to the rules is the way that lenders will now be expected to check that borrowers can actually afford the credit they want to take out. They will do this by assessing all potential borrowers based on "sufficient information", which they are expected to get from the borrower.Borrowers have to be told about every detail of the credit agreement they are entering into, including what will happen if they miss any payments or are late with repayment. They also have to be given an opportunity to ask any questions when taking out credit.
If you're rejected when you apply for a loan or credit card new rules mean that if the reason for refusing credit is the information provided by a credit ratings agency, the lender has to give you details of the credit agency they used so that you can find out if the information is correct.
What about Early Repayment under the Consumer Credit Directive?
The new Directive will allow borrowers to make partial early repayments under the new system, rather than just when the credit is repaid in full. In some cases credit companies may be able to claim compensation if part of the credit is repaid early, but they will have to tell you about this in their terms and conditions.
If you have any type of open-ended credit agreement, such as a credit card, you will have the right to cancel it with a month's notice. Lenders won't be able to withdraw a credit facility without notice; they will have to give you two months notice to end an agreement and must give you good reason for cancelling.
There are other minor changes to the way that finance companies operate, but all of these are intended to make borrowing more transparent and fairer to the consumer.
You might also like...