Tick Boxes: Changes in EU Law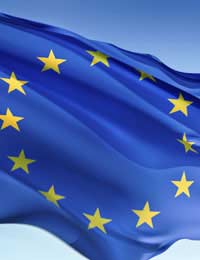 It's so easy to get caught out when you're online, searching for bargains, and sometimes you can be trapped into thinking you've got the best deal possible when in fact you end up being charged for much more than you expected.
Have you ever painstakingly researched flights online, trying to find just the right combination of airport, flight time and date to enable the best deal? Then clicked through to try and buy the bargain and realised that once the added extras are included in the price, the low-cost flight is actually no cheaper than the first flight you looked at?
Legislation to Stop Tick Box Traps
The European Commission have been looking into this type of 'cost trap' for some time, and as a result they've passed new legislation recently which should help ban online sellers from tricking web users into paying over the odds or thinking they've got the best deal when in fact they haven't. The new laws will make it compulsory for all web sellers to disclose the actual cost of their goods or services up front, and not leave it until the last page you get to with the 'buy now' button on it.
The European Commission made the decision based on the fact that the current laws were considered to be confusing. We've all been caught out by 'additional charges' in the past, even if we've realised before going through with the purchase. It's a pain in the backside thinking you've got a great deal when you haven't and then have to go through the entire online buying process all over again.
The Commission looked at online flights as one of the examples they'd taken into account when they announced the new legislation, saying that passengers had reported having to un-tick boxes to avoid being charged for things they didn't want, when online merchants had already pre-ticked them in an assumption that the extra serviced would be needed. From now on, instead of opting out of these extra things, such as insurance or extra baggage allowance on a flight, you will have to opt in if you decide that you want them.
So what else does the Directive affect? Here's an overview:
1. Digital content
If you buy content online, for example downloading music and films, you have to be given clear information at the time you buy it, to include things like its compatibility with your hardware or gadgets, details about your rights to share and reproduce the content for your own use.
2. Online sales
Under the Directive, you will now have the right to refuse to pay for an online sale/transaction if you've been misled about the actual price beforehand. Although it's hard to see how that's going to work if you get to the point where you are about to press the 'send' button on an online order and then realise there's a fee in there you hadn't been told about – you either have to pay it and send the order or not pay it and don't send the order. Watch this space as this point will no doubt be made clearer over time.
3. Tick boxes
'Pre-ticked' boxes on websites are going to be banned completely, not just for flights but also for things like car rental. As well as banning the tick boxes, traders have to be upfront about the exact price of the sale. You will be legally exempt from having to pay any extra costs that you weren't told about before you placed your order.
Credit/debit card charges
If you're given the option to pay by credit or debit card, the trader will not be allowed to charge you any fees that are more than the cost the trader has to pay the bank. So you shouldn't be charged extortionate amounts for the privilege of using a credit card online or in a shop either. What's more, if there are any extra charges for using your credit or debit card, the seller will have to ask your consent before applying it.
When does the new Legislation come into Force?
The EU's Council of Ministers voted on the Consumer Rights Directive in October 2011, and approval had already been given by the European Parliament. The Directive will take effect once it's been published in the Official Journal of the European Union, and the UK will have two years to make the directive law.
Matthew Gough, Head of Eversheds' Consumer Law Group, called the changes "revolutionary", and added that although the new directive had been designed to protect consumers, it would also work to protect sellers. Previously, International sellers were bamboozled with 27 separate consumer laws but the new Directive gives clarity to the sellers and buyers as well as giving consumers a stronger position and more reassurance that they aren't being misled or ripped off by unscrupulous traders trying to trick them into buying things they don't want or paying hidden fees.
You might also like...