What you Need to Know About Mortgages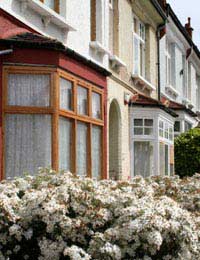 A mortgage is probably the biggest financial commitment you'll have in your life and it can also be the scariest. Even after you qualify, you still have to be sure to make the payment each month, so you need to be sure you don't end up borrowing more than you repay. Then there's the bewildering variety of mortgages, and the places you can get them. With people moving, on average, every seven years, that means finding and taking out a new mortgage each time.
The Basics
The first things to establish are how large a deposit you can afford and how much you need to borrow. Once you know that, consider how long a mortgage you want - they run up to 40 years (but in most instances you won't qualify for a mortgage after you retire).
How do you qualify for a mortgage? First of all, you need a good credit history. Then the lender looks at your salary as well as that of your partner, if you have one. The amount they're willing to lend will usually be three times the main household salary, plus the other person's annual salary (it can also be 2.75 times the joint income). Then they'll look at the house you want and base a decision on the valuation and the percentage you want to borrow.
As a rule of thumb, they'll only lend to 95% of the home's valuation, although there are exceptions. They might require you to take out mortgage indemnity insurance if they're lending more than 90%, to protect them in case you default.
When you're applying for a mortgage, the main thing to keep in mind is whether you can comfortably afford the repayments. Don't stretch yourself too thin!
Types of Mortgage
Variable rate mortgages are quite straightforward. The interest you pay keeps changing, depending on interest rates and the Bank of England's monthly base rate. These are the mortgages that get those "cash back" deals.
If you're pushing to afford a mortgage and need to know how much you'll be paying each month, then a fixed rate might be the best deal for you. Quite simply, the interest rate is fixed for a set period, anywhere from a few months all the way to 25 years. But there can be penalties for paying off early or switching the mortgage, so be aware of those first.
Discounted mortgages are really only worthwhile if interest rates seem likely to fall, since you're charged interest for a given period at an amount that's below the level of the lender's variable rate mortgage.
Capped mortgages have their own advantages, in that you can be sure your interest rate won't rise above a certain level for a specific period of time. Sometimes they're combined with variable rate mortgages.
You hear a lot about tracker mortgages. They have an interest rate that "tracks" either the Bank of England's base rate and stays a set amount above it, or tracks the lender's variable rate mortgage and stays a set amount below that. Although the tracking is usually for the life of the mortgage, it could also just be for a set period.
Traditional mortgages are the easiest to understand. You make your monthly payment, part of which goes against the interest on the mortgage, part against the principle. But it'll be a while before you see your principle fall, as in the early years most of the money goes to interest.
Interest only mortgages can seem like a good idea with their lower repayments. The problem is that, when the mortgage term ends, you still have to repay the principle - and therein lies the problem for many people.
For those who sometimes have up and downs, flexible mortgages can work, since you can vary your payments periodically without paying a penalty. It might be linked to your current account and show as an overdraft or kept in a separate account linked to the current account.
If your credit record isn't perfect, or you think you'd have difficulty obtaining another kind of mortgage, look at the sub prime mortgage. The rate of interest is usually higher, however.
You might also like...