The Rights of Renters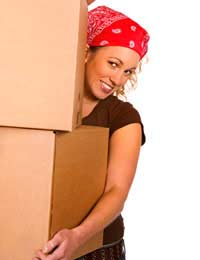 Many people rent their houses or flats, either from a private landlord or from the council. But whoever you rent your property from, you have rights that have to be observed.
Private Tenants
Most private tenants have what's called an assured shorthold tenancy. This allows you to live in your house or flat, either for a set period (a fixed term tenancy), or on a week-to-week or month-to-month basis (a periodic tenancy). Under this, your landlord can't just come into your dwelling at will (for an assured shorthold tenancy, he can't live in the same building). You pay him the rent and you can live there until he gets an eviction order from the court (weekly tenants should have a rent book).
Repairs
The landlord has to keep the exterior and the structure of the building in good repair, as well as making sure gas, electricity, water, heating and sanitation work properly. Depending on your tenancy agreement, he might also be responsible for other things. If he's provided any furniture, it must be fire-resistant. He must also make sure that any gas appliances have an annual valid gas certificate. Whenever the dwelling needs repairs, tell him. If he doesn't do them, there are legal methods of forcing him to do the work.
Ending a Tenancy
You and your landlord can mutually agree to end the tenancy - this is known as surrender. That can be done at any time, but it's best to get your landlord's agreement in writing. The other ways to end a tenancy are by you serving notice of leaving, or eviction. If you have a periodic tenancy, you'll need to give one month's notice that you're leaving. You can simply leave on the day your lease ends, but you'll most likely lose your deposit.
Eviction
If you're an assured shorthold tenant and in arrears on your rent, or you challenge a rent increase, it's quite easy for your landlord to evict you. Actually, unless you're a fixed term tenant, he doesn't even need to give a reason, as long as he follows the proper procedure.
He needs to give you notice to leave (which can be as little as two weeks, depending on the circumstances). However, if he doesn't have a reason for the eviction, the notice must be at least two calendar months. With periodic tenants, the last day of the rental period would be your eviction day. In all cases, if you don't leave when you're supposed to, your landlord can apply to court for an eviction order.
The good news is that you can't be evicted until your landlord actually has the eviction order from court and you have a chance to have your say there. Be warned though, that as long as your landlord does everything by the book, the chances are that he'll get the order. The maximum delay you can request is six weeks and then you'll need to prove hardship. If you refuse to leave, the landlord can have the bailiffs remove you.
However, that court order is vital. If you landlord doesn't have one and tries to evict you, that may well be illegal and your local council should be able to help.
Council Tenants
There are two types of council tenants - introductory and secure. An introductory tenancy generally runs for 12 months from the time you move in, after which you automatically become a secure tenant.
Your tenancy agreement, which should be in writing, explains your responsibilities and rights, including details on your rent (if you pay weekly, you should have a rent book).
Eviction
If you're an introductory tenant, the council can evict you without a reason, as long as they follow proper procedure. That said, it probably won't happen unless you're a nuisance or don't pay your rent.
If you're a secure tenant and they want to evict you, they must give you four weeks' written notice with the reasons for eviction. You can request a review of the decision, but you need to do it within 14 days. As long as the council followed proper procedure, even if you go to court, the judge will allow the eviction to stand.
Rent And Repairs
Your rent is set by the council and they can increase it, although normally they'll give you written notice first (weekly rent payers should be given four weeks' notice).
The council is generally responsible for all outside work on your property - you only have to worry about inside decorations. They're also responsible for the gas, electricity and plumbing. Report any problems immediately (there should be a 24-hour service to handle emergencies).
You might also like...
We had a massive leak from the ceiling running down behind our kitchen cupboards above the sink down the wall into cuopboard under the sink. It was reported to estate agen immediately but after a week no joy, in the meantime cupboards started stinking and warping and water was running all the time. After a week hubby called estate agent again and that afternoon a building contractor came, he ripped out the cupboards, which are now standing outside, made a hole in the ceiling, fixed the leak and that's it. Ceiling still open, cuopboards not replaced. It's been two weeks now and estate agent says we have to be patient as landlord has put in a claim against his insurance. Surely this is grossly unfair towards us, we pay our rent on time every single month and we now have no working space in our kitchen as all contents from cupboards are on the counters. Please help as we're desperate. Builder who does repairs going on laeve from the 11th Dec and we have visitors for Christmas.
My rent is being increased it is1208.95 it increased to 1277.63 . 3 percent increase plus a35 .00 dollar concessions fee is this legal?
I received a letter yesterday from Wales & west housing re people dumping rubbish can my land lord charge me extra service charge for this or are they breaking the law
Pedrow
- 5-Sep-13 @ 6:03 AM
I have a problem with my landlord, where do i get assistance or who do i approach?
Mao
- 13-Aug-13 @ 1:58 PM
Private rented property A couple rents a private rented property on a 12 month lease, the gents mum is the guarantor and he is working and paying the rent. They are both on the tenancy agreement there is a child living there (son of the woman) from a previous relation. The gent has moved out of the property due to breakdown of the relationship. The landlord has said that the gent needs to pay the rent for the remainder of the lease; the woman is still living in the property and not paying rent. Can the gent stop paying the rent. Does the woman not have to contribute to the rent or pay in full via housing benefit as she does not work? Can the gent serve notice to the landlord to end the tenancy before the original contract is up?
confused
- 3-May-13 @ 10:51 AM
Hello Does a housing association have the right to attend my home without notice or appointment 2.incident, Does a housing association have the right to stand in bay windowand peer into my home through the windowsagainwithout notice orappointment
Woody
- 22-Oct-12 @ 6:11 PM
Hi my landlord give me 7 days notice i am behind with rent one month can he do that
kobus
- 8-Jun-12 @ 9:02 AM