Let Your Property Properly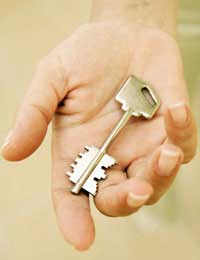 Buying property to let can be a good investment. But there's more to it than simply buying the place and renting it out. As a landlord, you have responsibilities that you need to fulfil in order to let your property properly.
The Property
According to the Landlord and Tenant Act 1985, as a landlord you have a lot to look after. You're responsible for both the exterior and structure of the property, which includes the drains and the roof. You should also make arrangements to see the garden is cared for (although often the tenant will do this).
Inside the property, heating, water, electricity and gas fall under your remit and you must make sure any gas appliances are inspected yearly and given a certificate by an appropriately registered plumber (you'll need to call your tenant to arrange entry). If you put any furniture in the property it must be fire-resistant and you have to ensure that all the electrical equipment is safe.
Access
You can't do anything, or even allow anyone else to do anything, that affects your tenant's rights. Nor, unless it's an emergency, can you enter the property without your tenant's specific consent.
Insurance
Quite obviously, you have to have insurance on the property and any of the contents that belong to you (you're not responsible for the tenant's possessions). What you need to do is make sure your policy is right for rented property - that's quite different from the household insurance you'd normally carry. You also need to check the policy's terms very carefully; some exclude lets to certain types of tenants.
Mortgage
Are you letting a leasehold flat or a property on which you have a mortgage? If you are, you'd better check to discover whether you need your mortgage company's permission first. There might be conditions for letting that you need to follow. If you need their consent and don't get it, that could bring on several disasters for you, the worst of which would be the company beginning possession proceedings.
Tenancy
Make sure you use the proper forms with a tenant, to keep everything perfectly legal. If it's a short assured tenancy, fill out an AT5 Notice of a Short Assured Tenancy and give it to the tenant along with the standard Short Assured Tenancy Agreement (which he'll then sign and date).
From time to time you might want to increase the rent. The proper way is to include a rent review clause in the new tenancy agreement, which the tenant signs. That way you avoid any possible challenges, since you have his signature acceding to the review.
But what do you do if the tenant won't sign the new agreement with its increased rent? In that case you need to serve a special notice. The problem is, your tenant can then ask a Rent Assessment Committee to review the new rent. But you do have the option of serving a possession notice on the property.
Eviction
One thing you definitely need to know as a landlord is that you need a court order to evict a tenant. If you try without one, or attempt to harass him into leaving, you're breaking the law and your tenant can claim damages. If you need to evict someone, talk to your solicitor.
You might also like...
@ivor. Buying it will make it more difficult for your mother to buy later on.
ConsumerRightsExpert
- 14-Apr-15 @ 2:14 PM
I am going on my mums council house...I know after a year I can apply to buy....BUT ....does she lose all her council history?ie as I am buying it...can she still move into another smaller council property later on #???
ivor
- 12-Apr-15 @ 2:35 PM