What is the Proposed New Consumer Advocate?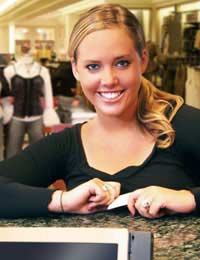 It can be hard to know who to turn to when you need help with a consumer problem. There is a myriad of different trade bodies, some of which offer advice, and some of whom are purely for their members. There's the Office of Fair Trading, Citizen's Advice, Consumer Direct, Direct Gov, and Trading Standards advice services. Some people even go to TV shows like Watchdog to try and solve problems after finding that most public bodies have absolutely no powers of enforcement when the problems they face are not criminal – for example, it doesn't matter if you are in the right about your faulty washing machine, it's still a breach of contract rather than a criminal offence so all that most organisations can do is offer you advice.
It's not always easy taking on the might of a large institution and we don't all have the finances or ability to follow a complaint through to court proceedings if we feel strongly about it.
Because it's so confusing, the Government are trying to simplify things with a media-friendly public service – and an ambassador for consumer rights who will be called 'Consumer Advocate'. The yet-to-be-appointed Consumer Advocate will fight for the rights of ripped off consumers who think that they have had a raw deal from retailers, banks and traders.
The Consumer White Paper
Improving the rights of downtrodden consumers is the issue at the heart of the Consumer White Paper, presented in July 2009 by the newly appointed consumer minister Kevin Brennan. Like many of us, he admits to having being ripped off in the past himself. The Consumer Advocate will be part of the government watchdog 'Consumer Focus'. Consumer Focus was created in 2007 when Energywatch, Postwatch and the National Consumer Council merged.
http://www.consumerfutures.org.uk/
It's planned that once appointed, the Consumer Advocate will be charged with raising awareness of consumer issues in general, and will be able to take on big cases that he or she feels are of national importance – taking them all the way to court on behalf of groups of consumers who are entitled to compensation or a refund. The Consumer Advocate won't be able to take on individual cases though, which leave disgruntled consumers in the same position as they were before the announcement - unless their case is thought to be of national importance.
The other role of the Consumer Advocate will be advisory - although again it won't be one to one advice. The person appointed will be expected to be media savvy and happy to appear on TV and radio to talk about consumer issues. They will be involved in awareness raising and publicity, and no doubt will be in the papers asking for people to help bulk up any of the large group cases that they take through the courts.
Will the Consumer Advocate be Powerful Enough?
Although the idea of a Consumer Advocate has been supported by existing consumer groups, some people were hoping for a more powerful, ombudsman type organisation that would have more power, and that would be able to take on individual cases rather than just those of large groups. Some people have also made the point that there are already public bodies that can give consumers this type of advice and assistance, and that the £3 million budget which has been set aside for the Consumer Advocate role and the rest of the project isn't nearly enough to actually make much of a difference.
The number of consumer complaints is rising every year, according to research by the Office of Fair Trading. Figures showed that there were around 26.5 million complaints about goods or services bought in the year to April 2008, which cost consumers a staggering estimated £6 billion.
In defence of the plans, Kevin Brennan said that consumers can't always be expected to take on unfair practices unsupported, as it can be hard to get the right information, as well as difficult and time consuming to take court action. He added, "In circumstances where traders fail to respond to reasonable requests to reimburse consumers, we need to make it possible for groups of individual consumers to get compensation through the courts."
You might also like...
I have a problem with a company of storage, they kept me some boxes but when they returned me them were in very poor condition, one of them was a printer that does not work now. I like to know I can do if they don't give me any solution Best regards Adrian
Adrian
- 17-Jul-15 @ 1:37 AM