How Are Price Comparison Sites Regulated?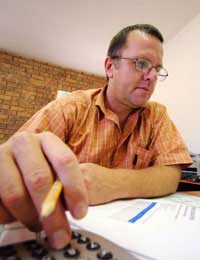 You've probably seen adverts for websites that let you compare prices for absolutely everything online – from insurance and mortgages to holidays and supermarkets. Recent surveys show 54% of UK adults who have access to the Internet have used a financial price comparison website, and that half of adults decide on their home or motor insurance policy simply based on the prices quoted on these sites. A third of UK adults have bought at least one financial product online within the past two years.
If you've ever wondered who keeps a watchful eye on the standards of these websites and makes sure that they don't break any rules, well, from 2008 there has been an organisation called The Comparison Consortium in place to try and uphold standards for comparison websites. The consortium consists of a committee with more than 40 years combined industry experience on some of the UK's biggest comparison websites. Although membership of the organisation is not compulsory, it's hoped that membership will give respectability to members and improve consumer confidence.
Why Does the Industry Need Regulating?
Recently, BBC Radio 4's Money Box programme highlighted the fact that comparison websites for financial products "had an obvious incentive to feature companies that give them the best rewards."
Research by the programme discovered that comparison websites can make money from advertisers in several ways, including fees for prominent product placements, money for every customer who clicks through to a particular company, for leads generated etc. According to co-founder of the Comparison Consortium, Richard Mason, the industry needs an 'authority figure' as it's a relatively new concept that has transformed the way consumers shop for financial products and services. He added that the introduction of this Code will ensure that customers are treated fairly and respectfully.
What Does the Comparison Consortium Do?
The published objectives of the Comparison Consortium are
To uphold and to develop a set of clear practices and procedures which will represent the best interest of consumers, and which will also encourage price comparison websites to operate professionally and at the highest standard.
To award accreditation to all price comparison websites who adhere to the Comparison Consortium's Code of Practice and comply with the Complaints Procedure.
To improve on existing customer service levels by enforcing a common customer complaints policy.
To act as an ambassador for the price comparison industry and to promote good standards of practice which will be representative of consumers' interests.
The Comparison Industry Code of Practice
In July 2009, The Comparison Consortium released its code of practice, designed to represent consumers' best interests, and also enhance the reputation of the comparison market. The consortium is trying to encourage as many comparison websites as possible to sign up to this code, and accreditation scheme. As there is no compulsory regulation of comparison sites, the idea was to try and introduce a code that will keep consumers happy, and at the same time give established members some kudos with the accreditation scheme.
Accredited websites will now be able to display a Comparison Consortium seal of approval, which should tell users that they are members of the Comparison Consortium and that they trade according to the Code of Practice. There is also a complaints procedure can be used by members of the public who might have had problems with a member.
What The Comparison Consortium Can't Do
The Comparison Consortium can't give you advice on insurance or financial products, and it isn't an ombudsman or a statutory regulator. If you need that type of assistance, you should contact Consumer Direct, the Citizens Advice Bureau, the Advertising Standards Authority, your local authority trading standards office or the Office of Fair Trading, depending on your particular issue.
You might also like...