Top Tips on Making Credit Work for You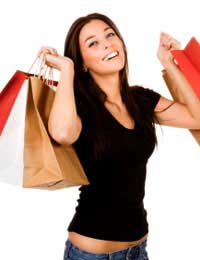 Christmas can be an expensive time for all of us and the temptation is always there to over spend now and worry about it later. If you are going to be spoiling friends and family over the festive season but you're not really sure how to afford it – you need to think carefully before putting Christmas on credit.
Credit doesn't have to be a bad thing, and there are ways of managing your credit that make it work for you rather than against you, and will result in you being just as credit worthy in the new year...
Knowing the Difference
If you're offered a discount for signing up to a store card – only consider doing this if you're absolutely sure that you can pay the full amount off in a lump sum. Store cards are not the same as credit cards and they can only be used within a certain store or in some cases a group of stores. They aren't as flexible as standard credit cards and the interest rates on them can be astronomical. If you are in any doubt as to your ability to pay the amount you spend on a store card back – don't even think about it.
Credit Card Savvy
One of the most expensive ways to use a credit card it to use it to withdraw cash. Avoid this at all costs as some finance companies charge you for each withdrawal and the interest they charge on the cash withdrawals is also higher than the interest you would pay on a purchase in store.
It's always a good thing to be aware of the interest rates that your card issuer charges, and what your interest free period is. The interest free period is the time between using the card to buy something or make a withdrawal, and then when the interest is due. If you can manage it, try to pay off your balance in full before the interest due date – and you've managed to get some nice free credit over the Christmas period.
Protecting Yourself
Use credit to your advantage by being aware of the Consumer Credit Act clause (section 75) which gives you additional consumer protection if you buy any goods on credit that cost more than £100 and less than £30,000. It works in your favour in two ways – if you have bought Christmas presents on a credit card (for example) and they are faulty, but the retailer won't give you your legal rights, you can pursue the credit card issuer instead. It's a last ditch back up measure for consumers who get nowhere with a retailer, but it's there if you need it.
Another useful way that this legislation works in your favour is that if a retailer goes out of business and your goods haven't been delivered, you can claim the money back through the credit card company. It's a very useful thing to know, especially in the current economic climate. Any larger purchases are definitely worth getting on the credit card, just in case.
Don't let Christmas Credit get out of Hand
Credit card companies are very good at getting you to spend more than you intended. They've had their knuckles rapped about it but it's not uncommon for credit card companies to increase your credit limit without your asking. If this happens to you, try to be disciplined and write to them, explaining that you are quite happy with your current limit. Don't be tempted to splash out even more on Christmas presents.
Don't just pay the minimum payment every month. With interest and other chargers you could well find that the minimum payment doesn't actually cover anything and your balance never goes down if you do this. You could always set up a regular direct debit to your card, and make extra payments when you have the cash. Make sure that the amount you pay off actually makes a dent in your balance – or you could find yourself paying off this Christmas by next Christmas!
You might also like...