What If a Retailer I've Ordered from Goes Bust?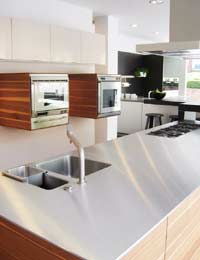 "I ordered a new kitchen from a big high street store three weeks ago and it was due to be delivered within six weeks. I've just heard on the news that the company has gone into administration. I don't know what this means, but I have got a horrible feeling that I'm not going to be getting my money back, or my kitchen, anytime soon.
"Is there anything that I can do in this situation? And what exactly does it mean when a company goes into administration?"
What does 'Going into Administration' Mean?
Unfortunately, company insolvency is something that we're probably going to be hearing more and more about in the next year or so, as the dreaded current downturn and recession are making it harder for businesses to get credit. The effects filter down until the businesses can't carry on trading, so an administrator is called in. Sometimes called an administrative receiver, these are people whose main aim is not to close down the company, but in fact to attempt to get them back into solvency and trading again.
Sometimes the administrator looks for a buyer for the company, but if it can't be rescued (like Woolworths in 2008) they may just close them down altogether. You'll need to keep an eye on the press to see whether this particular company has been sold on (in which case, you may still get your kitchen.)
Advice
Your Rights If a Company Goes Out of Business
If the company can't be rescued, and has had to go bankrupt, receivers will be appointed to try and clear any outstanding debts. You will automatically become one of the company's creditors, and can get in touch with the receiver to register your claim. Be warned, though, that the reason the company has gone bust is because they can't satisfy their creditors – you'll be added to a very long list of people that they owe money to.
Any money owed to the government (tax, council tax, VAT) will be taken off first, and anything after that divided up. If your order was being processed when the company went bankrupt, you can only try to register a claim with the receivers. You might get some of your money back, but it's very unlikely you'll get it all.
There may be one glimmer of hope – try to find out how far along your order was, and if it's in the warehouse with your name on, you do have some rights. The company will be legally obliged to honour your order because the ownership of the goods has passed to you.
Your Rights if You Paid by Credit Card or Finance Agreement
Your only other potential way of getting some cash back in this situation is if you paid for the kitchen, or even just the deposit for the kitchen, with credit. If so, you have extra rights because of the protection of a piece of consumer legislation hated by finance companies – The Consumer Credit Act 1974 (Section 75).
It means that if the value of the kitchen that you ordered was between £100 and £30,000, you have the right to claim a full refund of anything that you paid – from the credit company you have the agreement with. This same law applies to finance agreements, so if you paid a cash deposit and the rest is due under the credit agreement, you are still covered by the Consumer Credit Act. The down side to this is that finance companies hate this law, and you might have to fight for your refund. Ultimately, they will have to pay up – especially if you tell them you'll take the matter through the courts. They hate that.
If you paid the deposit (or full amount in advance) by debit card or with cash/cheque and there's no credit agreement in force, unfortunately this legislation can't be used.
You might also like...
Ibrought a brand new leather suite of shop £899 6 monthes ago but now shop has closed down and within 6 monthes its collapsible g is there anything I can do?
Wendy Tracey Martin
- 3-Sep-20 @ 11:56 PM