Getting a Good Deal on Credit and Loans: FAQ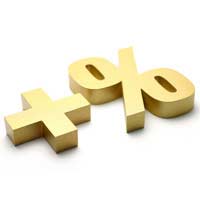 There may seem to be less good deals around on credit, but if you shop around you can still find some really good deals if you know where to look.
Can My Credit Rating Make a Difference?
The short answer is yes. The first barrier you're likely to come across when you're bargaining for a decent credit deal is that you don't have a good rating. Contrary to what you might think, not having any credit to your name won't actually serve you well when you apply for a loan or credit card, because one of the factors that credit reference agencies use to assess you is how you've handled credit in the past. If they have no record of your ability to handle credit and make regular payments, you will find it harder to get credit in the future.
So, having a few credit cards, or a loan won't go against you, as a rule, as long as you've kept up payments and there are no obvious problems. It can be worth contacting one of the credit reference agencies or going online to do a check of your records before you apply for anything. This way you will be able to find out whether you have anything on your records that needs to be queried or amended.
What's the Deal with APRs?
The APR or (Annual Percentage Rate) is the 'annual percentage rate of charge' and this covers the interest rate, any fees or loan payment protection charges. The lower the APR, the better and it's the best way to compare the price of a loan, overdraft or card. You need to be aware that even if the APR is low, the length of the loan may also mean that you pay back more than you would on a loan of a lower APR – so check the figures when you get a quote for any loan or finance agreement to see what the 'total amount to be repaid' is. It can be quite sobering and an incentive to pay a higher payment for a shorter period of time.
How Can I Reduce Payments on My Credit Cards?
Many credit card companies have caught on to the trend of 'Credit card tarting' – where you switch your balance from one low or zero rate deal to another as soon as the promotional period ends. Although in harder times the finance companies are inclined to be less generous with their promotional rates, you can still find good deals if you check the price comparison websites like breatthatquote and moneysupermarket.
The finance companies are being more careful these days so you might find that you have your application refused if you have a less than exemplary credit rating. But if you already have a credit card or two, they seem to go through phases of falling over themselves to get you to transfer balances onto them at very good interest rates, so hold on until you get that letter with the credit card cheques in it, and make your move when they get desperate enough to offer you 0%.
If you do move balances around, be aware that you will be charged for this – usually in the region of 3% of the balance you're moving.
You might also like...