Private Health Care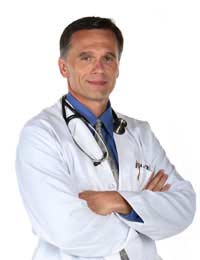 The NHS has a huge place in health care, whether it's from your GP or hospital care, if you need that. But as we all know, the NHS has severe problems. Waiting lists for operations can seem endless, in spite of promises. One alternative is to go private.
You don't have to make a choice between NHS and private treatment. Private treatment is not often used for people who have long-term chronic illnesses and if they have health insurance, such cover is normally excluded. The NHS is the only source of treatment for that. Private medical treatment tends to be used for acute, elective surgery, conditions requiring a specific operation, where you want it done quickly. Even without health insurance, you can obtain private treatment on a one-off basis if the need arises and the NHS can't respond within an adequate time period.
The NHS And Private Care
The NHS is actually one of the UK's largest providers of private medical care. Many Trust hospitals have private patients unit, which offer private rooms with ensuite facilities and excellent service. There are, in fact, more NHS Trust private units than any of the private hospital groups. The NHS's private patient units are often smaller than those in private hospitals ( typically they only have ten beds). However, treatment at NHS Trust hospitals' private patients unit are quite often excluded by many of the largest insurance schemes, although there are exceptions.
Speed Of Treatment
Of course, the biggest reason to go private is to have your condition treated quickly. Private patients don't have waiting lists. You can be admitted almost immediately, you receive what is often superior care, and with greater cleanliness, avoid the so-called superbugs.
Fixed Prices
One advantage of going private, especially if you self pay, is to know exactly how much it will cost. Private hospital groups now offer fixed price packages to self-pay patients where the total charge is agreed in advance, even if unexpected complications arise. Patients who pay for private treatment directly often benefit from lower charges than those which hospitals bill to insurance companies.
Choosing Your Hospital
With NHS treatment, you generally don't have a choice of where to be treated. Private care offers that option. If you need hospital treatment and decide you want to pay directly for private treatment ( if you don't have private medical insurance or are not covered for a particular instance) you can actually have a say in which hospital you are treated in and in determining the fee you will have to pay. If you do not wish to make this decision, you can choose to let your consultant or specialist decide and make the arrangements for you.
If you decide to play an active role, you'll be in partnership with your consultant or specialist. Once they've decided on the treatment or procedure you need, ask them to give you the OPCS code for the treatment. These codes are standard descriptions which identify all medical procedures. From them you can then produce a shortlist of hospitals which treat the condition and which you and your consultant and specialist consider suitable. Many hospitals provide information on their most frequent operations, which gives an indication of their experience.
Then contact the hospitals you have shortlisted directly, tell them that you want to have a fixed price quotation for the treatment then you will need to give the appropriate OPCS code. Patients who pay privately can be offered very competitive rates because private hospitals on average have only 50% occupancy.
You might also like...