Why Avoid Discounted Cosmetic Surgery?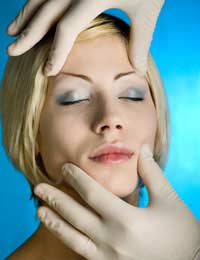 With celebrities from all lists – A through to Z – seemingly signing up for cosmetic procedures (and then, of course, hotly denying it) and new beauty treatments and non-surgical cosmetic procedures appearing on the market all the time, promising to make you look years younger or inches smaller, it's hardly a surprise that the social networks and discount websites jumped on the beauty bandwagon and started sourcing cheap offers for procedures such as Botox, dermal fillers and laser hair removal.
It all seems harmless – after all, these cosmetic procedures are non-surgical, and everyone likes to look good. In today's financial climate, it's hardly surprising that women (and a few men) are keen to get their hands on a discounted session of teeth whitening, or a cheap fish pedicure, is it? The problem is, this type of procedure shouldn't be carried out without a lot of consideration, thought and consultation with an expert – and the whole ethos of sites like Groupon, who were heavily criticised recently for offering discount non-surgical beauty procedures, is that the offers tend to only last for 24 – 48 hours, so you're rushed into making a decision that you really need to take your time over.
What's The Story on Discounted Cosmetic Procedures?
It was only a matter of time before Facebook and Twitter users got in on the idea of using this type of platform to promote their businesses, and it's not the promotion as such that's the real problem here. Any marketeer worth their salt will advise a business to have a presence on social media sites, a Facebook page and a Twitter feed at the very least.
Websites like Groupon are sites that you can join up to for free to be sent emails, Facebook notifications and similar about heavily discounted 'deals of the day'. The deal of the day can be anything from a night out, meal in a nice restaurant or fish pedicure…and they make their money by keeping a fee from each sale and giving the rest to the seller of the goods or services. This type of discount offer website has understandably become really popular, with cash-strapped people all over the world signing up for local deals and the discount sites making a mint off the back of it. All good so far – but this big business has started to filter into areas where it should really leave the marketing and sales to the professionals.
A recent advert for Botox from a dentist in South Wales, offering a shot for just £45, and an offer of £5,000 worth of cosmetic surgery for less than £2000 in Liverpool (which included including breast augmentation) recently caused controversy, especially as they came with a 24 hour deadline. This type of promotion has the potential to be at worst illegal and at the very least unethical.
Warnings from the British Association of Aesthetic Plastic Surgeons
After a flurry of discount offers on non-surgical and even surgical procedures like the two mentioned previously, the British Association of Aesthetic Plastic Surgeons (BAAPS) warned the public that they should always check the credentials of any business that offered cosmetic procedures, to avoid running the risk of falling into the hands of unregulated providers who may not be trained properly in the procedures they are offering.
BAAPS highlighted some of the issues that were raised by the increase in availability of some of the more popular treatments such as Botox and Dermal fillers, which are often used by people in the public eye to make them appear younger or improve the look of their skin.
Consultant plastic surgeon Nigel Mercer said that he believed all people who were considering plastic surgery of any kind needed to have all the information about the surgeon or professional who would be carrying out procedures, as well as being clued up on any potential risks.
He said that it was 'madness' that people were attending short weekend and half-day training courses in injectables, which then 'qualified' them to administer Botox, and criticised adverts offering to post Botox, a prescription only product, to potential providers of the service after just a short telephone consultation. It's actually illegal in the UK to promote a prescription-only product, so technically advertising Botox through a service like Groupon is breaking the law. The Independent Healthcare Authority (IHAS) rules also say that "advertisements for cosmetic procedures should not offer any discounts linked to any kind of deadline or other date-linked incentives."
What Can Go Wrong?
Treatments such as Botox and fillers have been proved safe and effective when carried out properly, but Botox is actually an extremely potent toxin and must be used correctly. It's unlikely that there will be any dangerous effects from incorrect use, but the cosmetic effects can be distressing – droopy mouth or eyelids, temporary paralysis or even an allergic reaction are all possible. Do yourself a favour and if you're considering fillers, Botox or anything cosmetic beyond a facial, research, speak to experts and give the discounters a miss.
You might also like...