Am I Entitled to a New TV?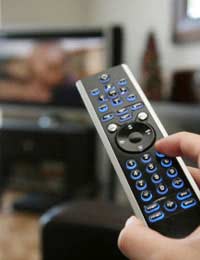 Q.
I purchased an LCD TV in January of this year via eBay. It has recently stopped working so I packaged it up and sent it at my cost to the company as they requested in the original box it came in. Since this happened they have sent me as a replacement, a second hand set, but it was not in a suitable box and was quite clear it had been battered about, so I sent an email rejecting the item and asking for my TV back repaired in its original box or a new set.
They then sent me another second hand set (but not in its correct packaging) and came to collect the other set. However, I told them at such short notice I was unable to receive the package as I have to be at work. Since this has happened I would rather have my own set back repaired or a new one in the correct box I sent my set away in. Could you let me know my rights as the consumer? Can I expect the set to be returned in its correct packaging?
(Mr John Wadsworth, 17 September 2008)

A.
The indication is that you didn't buy the set on auction at eBay, but rather that eBay was simply the venue for the sale. As you bought from a company, whether the item was new or second hand, that means it's covered under the Sale of Goods Act 1979, meaning that the item has to be of satisfactory quality, safe, and as described. If it has been a private sale of a second hand item, about the only thing to protect you is that the seller can't misrepresent the item (i.e., say it's working when it's not).
Unfortunately, since more than six months has passed since you bought the TV, you're in a bit of a grey area. In general terms, the "reasonable" time allowed by the Act in which to return goods that are unsatisfactory or faulty ands receive a replacement, repair or refund has passed, and once more than six months has elapsed, the seller can insist that you prove the item was at fault. You've given no indication that you had a problem with it from the time of purchase.
That means they replaced your set with another as customer relations, although it could well be interpreted as an acceptance of responsibility for a faulty item (you haven't mentioned any warranty or guarantee). However, if replacing it should have been like for like – a new set for a new set, then you were right in rejecting the item unless your item was second hand.
So what can you do? You could ask for the return of your original set with the repairs completed, but at this stage you might well have to pay for those repairs if the seller proves problematic on the issue. It's certainly worth pursuing that – since they've supplied sets, albeit second hand, as replacements, that tacit admission of responsibility means they might make the repairs free of charge.
If your set was new, you shouldn't let yourself be fobbed off with second hand replacements. It's certainly worth pointing out that under the Sale of Goods Act 1979, their actions would indicate they've accepted responsibility for the fault and seeing what happens.
You might also like...
Hello please help. I bought a refurb phone from an online company. Purchase date was end July 2020. Basically it stopped working out of the blue just over a week ago. NO idea why (P30Pro)I sent it back to them. THey have just returned it to me saying that the warranty (which is 12 months) is void because the camera is damaged. The phone has just been returned to me today- the damage is an almost imperceptible crack to the camera housing and wouldnt impact the camera at all They claim that the warranty is void if there are any scratches or damage to the phone and state this on their website. Can they do this? It seems ridiculous as this tiny damage has no impact on anything at all. I really really feel hard done by! Can anyone please kindly help/advise. I don't know what to do- my phone wont switch on!Thanks in advance Sarah
SarahM
- 13-Feb-21 @ 4:23 PM
Mrs S - Your Question:
I purchased a top-end LCD TV from Samsung 2 years ago, and the screen is now not working. Repairs from a Samsung approved-dealer have been quoted at £400, and Samsung have refused to cover any cost. I don't feel that this is an acceptable length of time for such a product to last, but would the law be on my side?
---
Our Response:
You haven't said how much you purchased the item for, but a top end TV should last longer than two years. However, you have had two years of use already so cannot expect a refund/replacement or necessarily, a completely free of charge repair. The burden is also on you to prove that the fault was there when you purchased it and has not been caused by you. You say you took it to a Samsung Approved Dealer...did you try the retailer first? That should have been your first port of call. Try and negotiate a contribution towards the repair from the retailer or the manufacturer.
ConsumerRightsExpert
- 18-Aug-15 @ 9:32 AM
I purchased a top-end LCD TV from Samsung 2 years ago, and the screen is now not working. Repairs from a Samsung approved-dealer have been quoted at £400, and Samsung have refused to cover any cost. I don't feel that this is an acceptable length of time for such a product to last, but would the law be on my side?
Mrs S
- 17-Aug-15 @ 12:32 PM
@heatherphil. You should expect more than 12 months use from a mini ipad. Take it back to Argos...they should check and send it for a repair. However, at this stage you may not be offered a replacement or full refund.
ConsumerRightsExpert
- 15-Jul-14 @ 10:34 AM
hi, My husband bought me a mini ipad for our anniversary in July 2013, he probably bought it a week or two earlier than our actual anniversary. today, 14th July 2014, my mini ipad has stopped working. He bought it from Argos on store credit and i understand that it came with a 12 month warranty. it appears that it has been 55 weeks since he bought it, so is out of warranty by 3 weeks. I believe that a mini ipad should be expected to last longer than 12 months. AmI entitled to return it to Argos? Thank you
heatherphil
- 14-Jul-14 @ 5:01 PM
I purchased a £600 all in one computer 12 months ago, after a few months it developed a fault.I had to take a day off work waiting in for it to be collected after I had purchased boxes and bubble wrap to secure its collection.I then had to take another day off work to receive the item back.It is 3 weeks to the end of our 12 months guarantee and the same fault has occurred again.Surely this is indicative of the fact that it will keep recurring and I should be sent a refund - I have requested this but it has been denied.Do I have any rights - wasting 4 days annual leave for a £600 computer is far from acceptable let alone all the other inconveniences that go with it.
mageis
- 12-Apr-13 @ 11:06 AM