Who Can Help Me Get My Money Back?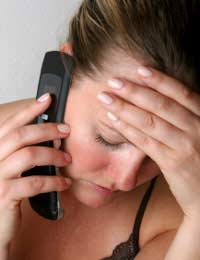 "I bought a television set from a shop in town, and after a few weeks it's stopped working. I can't get anything out of it at all, the screen is completely blank. I went back into the shop and asked to speak to the manager about getting my money back or a new TV. I asked them if they would come and collect the old one and replace it at the same time, or if not, just give me a refund.
"The manager was very unhelpful and said there was nothing he could do. I called my local trading standards office, and they told me that I was legally entitled to a refund, replacement or a free repair according to the Sale and Supply of Goods Act, but when I asked if they would speak to the shop for me, they said that they couldn't do that.
"I don't know what to do – can anybody help me with this sort of thing?"
Advice
Because the Sale and Supply of Goods Act is what's called civil law, rather than criminal, trading standards departments have no powers to enforce the law on your behalf, even if there has been a breach. If the shop had been in breach of safety laws, such as the Consumer Protection Act, though, they could become involved as they have been given powers to intervene.
With civil laws such as the Sale of Goods Act, any consumer law breaches are treated as a simple breach of contract between you and the seller. If you can't sort the problem out with the retailer amicably, the only redress that you have to be able to enforce the law is through the court system. Issuing what used to be called a small claim, but is now a 'fast track' claim, is simple and can even be done online through Money Claim Online.
Before it Gets to Court
If you want help in dealing with this sort of consumer dispute before it gets to the point where the courts need to become involved, you could try the Citizen's Advice Bureau in your area. Most Citizens Advice Bureaux have trained advisors in all aspects of law, including consumer advice, who will be able to help you by writing a letter to the retailer on your behalf, or at the very least advising you on how to word a letter of your own. Some advisers will even make telephone calls on your behalf to try and help you resolve the situation.
Trading standards departments usually have consumer advice teams who can do the same, up to a point, and they will give you consumer advice, practical help with how to write letters, and can sometimes send standard letter examples and leaflets on your consumer rights which will help you when you come to approach the trader.
You can download advice leaflets on a range of consumer issues from Trading Standards Central, and also search for the contact details of your nearest trading standards office if you want to speak to an adviser there.
www.tradingstandards.gov.uk/cgi-bin/callist.cgi
What they won't be able to do for you, even if they agree that you are in the right and have the law on your side, is to intervene on your behalf.
You might also like...
I bought tv bench from bigpon online shopping and i receive damaged one. Two corners were quiet damaged so i sent email ( cause they don't anwser the phone) and i was asked to send photo of damaged product through email. So i immedialtely sent several photos and then i have not received any reply from them over a month... i sent email several times after that, but i have not got any reply.. please help me..
esther
- 30-Apr-13 @ 5:00 AM
In insurance MWP ACT money back policy who get moneybackinstalment
pgjoshi
- 1-Apr-13 @ 12:01 PM
I have just been ripped off by a company who was suppose to sell my Holiday Membership. Is there anyway I can get some of my Money back from a international money transfer? It was paid into a Spainish Bank from a English bank account?
Annie
- 2-Oct-12 @ 3:35 PM
I am 62yrs old and I have been through this system since I was 29yrs old and I am in the middle of a dispute now, with the computer giant Apple. This system does not work for the ordinary Joe Blogs but if you have a professional, they take notice straight away. This has been the case for has long has I can remember. This law should be scrapped. Trading Standards and Consumer writes are a waste of time. I did not have a solicitor, I had another source of help and I won every case?
contradictor
- 28-May-11 @ 4:48 PM