About Our Site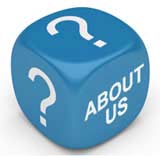 ConsumerRightsExpert was formed to offer a unique reference point on comprehensive consumer rights advice.
ConsumerRightsExpert is a site that's been put together to offer comprehensive consumer advice, covering all aspects of consumer law. The law is constantly changing to adapt to society and the different issues that crop up, and it's often hard to keep up with those changes.
As we realised there was no one single resource available for people to find this information out for themselves, we launched ConsumerRightsExpert to feature interesting articles, up to date information and case studies that will help people get to know, and use, the laws that are set up to protect them in everyday situations.
ConsumerRightsExpert aims to arm you with enough information to feel confident about what you are (and in some cases, are not) entitled to, so that you can fight your corner with confidence and avoid making costly mistakes.
Our features and articles are written by people who have experience, or a particular interest in consumer law. We hope that you find the information here on ConsumerRightsExpert useful, come back often, and if you have any questions for our experts, please contact us and we'll do our best to find you an answer.
Our concern was that there was no single UK resource for interesting features and practical advice on this subject.
Our features and articles are written by experts - who have experience, or a particular interest in this area.
Our Background
ConsumerRightsExpert was founded by John Rowlinson, the founder of PtS.
John, through PtS, is involved in a number of ventures including software and property companies. A percentage of revenue from these activities goes towards funding ConsumerRightsExpert and a number of similar sites.
Our focus is simply on having experts create the highest quality information possible that is widely read.
Related Articles in the 'Site Information' Category...